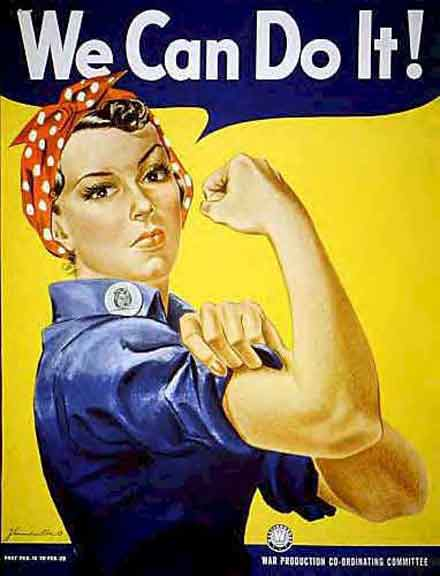 I want to share with you today a reflection on the girls. Most women have no sense of humor (I'm just kidding bitch), so I specify for any purpose that I wrote it for fun. Anyway, my mom told me that I had the right to publish it. Little warning : if Muriel Robin awakens in you any sexual interest, thank you for not reading the rest of the article.
In immersion
I have long prepared for writing this message: I spent several days reading women's magazines. Moreover, I even pushed the conditioning further: to penetrate the soul of those beggars, I repeatedly moved to the kitchen to cook. I also cleaned up my apartment, once.
However, I have noted in my readings a cyclic redundancy, one same topic is always coming up. Explanation : their brains attacked by very romantic comedies, they mostly think connecting to reality through pure readings. So thank the author with a radioactive chin, Fredo Beigbeder, for some literary shits that undoubtedly sell some dream to the basic chicks. Believing becoming disillusioned with the prince charming after finishing the huge book, it comes out in fact that they end up convinced of his existence.
The perfect man
After these terribly extensive researches, I profiled the scoundrel coveted: the perfect man is a subtle mixture of the princes of Walt Disney, looking a little bit like a forty doctor in Grey's Anatomy. He would be muscular to protect the princess from the danger, but not too much. He would hairy because it's manly, but not too much. He would be attentive and generous, he would listen… but not too much. He would have a big dick, but not too much. At the moment, he is incarnate in the eyes of the crowd by Ian Somerhalder (since he did stick back his ears).
That is the exceptionally true summary of what the incredible woman of the XXI century believes having the right to expect from a guy. But why will she never find him?
1) Because he doesn't exist: a guy who respects himself doesn't give a shit about being perfect. He eventually pays attention to be thin to fuck a little more than average, but in his heart, what he wants is just a missus to cook him a lasagna dish and bring him his beer while he scratches his balls watching TV.
2) Because if ever this man exists : no woman would deserve him. Yes, it is the greedy female who kicked the innocent male out from paradise. So fuck you, bitches!
The perfect woman
Our revenge : now let's make the portrait of the perfect woman, and let's see why us, males, are entitled to get her. We are the elite of society: the world is built with the strength of bearded. From the spear stuck in the guts of a damn mammoth to the planting of weird vegetables to feed the tribe, it is the man who has allowed our species to survive.
I already hear lesbian feminists screaming like pigs "Asshole, without us there would be no species because it is us who makes the babies" I simply reply to them "Shut up, cod. Without our delicious sperm, you would not make any baby!"
This is the man who created the first societies; it is also him who has changed his societies into the more elaborate system that we suffer today. The republic, the school, the religion, the porn movies, the racism and the incest, all those wonders are our inventions.
End of a justification based on absolutely logical arguments that, as you can see, is flawless. The coming from Mars can therefore claim the conquest of a creature to his height : the perfect woman.
Description of the gazelle:
– If possible, large tall, but not too much. She must still be at least 10 centimeters shorter than us so she doesn't disrespect us.
– Her boobs do not have to be huge, but they should not hang like my grandma. If we had been a bit excited by dairy cows, we'd have become farmers again a long time ago.
– Her butt should be curved to be hardly slammed during doggy style, but not too big so that we are not ashamed when fiddling with in public.
– Her hair color does not matter but the perfect woman still must have hair (except Natalie Portman).
– Her eyes should be bold: we must be able to read in it those romantic words "I will swallow it when you want." Her eyes must also be able to express the extreme pleasure, the fear of being punched if she badly ironed your shirt and compassion when OM lost against PSG.
– She must wear with an elegance that commands respect the shorties close-to-the-ass. The string must also be part of her dressing.
– She is pure, but experienced.
– Into clubs : she moves her ass like Shakira and the other guys watch her with envy, but fortunately she only sees you. Besides, she dances all night without sweating.
– She has the ability to move from the more bitchy attitudes (perverse and unhealthy like a porn Slovak actress) to an attitude of young lady from a wealthy family.
– She is smart because sometimes after the blowjob of the Sunday morning, you can be in a philosophical mood. Thus, the chick must keep abreast of the news, she must know the great authors and the great movies, but less than you. She does not reach your highest spiritual elevation: you will always be her master.
– She's 10% lesbian.
– Her name is not ridiculous, and you can roar it powerfully to call her, without being ashamed in the street.
– She often fights in the mud with her girlfriends. They also make battles of duffel bags with only their strings in your living room, as soon as the opportunity arises.
– She is flexible, but never asked to be flexible at the time of coitus. After you have finished destroying her on the back seat of your Aston Martin, she can contort as you want to vary the positions during the second round.
– She's in love with you, unconditionally and absolutely.
– Do I have to insist on the fundamental qualities: housekeeper, cook, seamstress and nurse when you feel bad…?
Written by: a jerk from Aix.