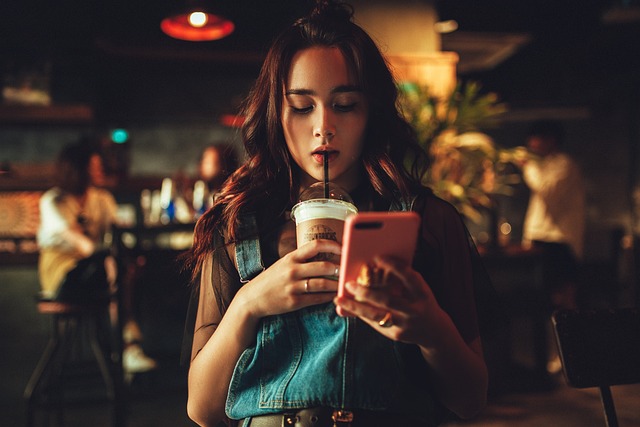 Men and women, many are wondering "how to chat by texts". We will see here some rules to flirt a girl by texts. But many of these tips also apply to women.
How to chat a girl by texts ?
In fact, I have already written an article about how to chat by text, I advise you to go watch it to start.
And here I answer the question "should I call the girl or send her messages?"
The purpose of chatting via texts?
The purpose of chatting by texts is to see or see the girl again. No more no less.
If you have connected to a dating site, the goal is to meet her to fuck her. And if you met her in street or night, the goal is to see her again to fuck her.
The goal here is not to shake the noodle to exchange banalities for several weeks. Most of the interactions that pay come true in a week!
How do you know if you will sleep with this girl?
Sexualization can help you know if you are going to sleep with the girl after the date. Flirting by text is a good way to learn to sexualize your interactions without stress. This will delight the most shy!
Test her with texts and see if you are dealing with a chick who is cold-eyed or if it's more like a girl who likes to live day to day and does not take too much headaches. Then, adapt! There is not a single magic recipe to chat by texts.
Attention, if you have already seen the girl in real life, you will have less work to do on the attraction. Indeed, if she gave you her number, it's probably that she already likes you, that she is at least a little attracted. Here, you should a little more insist on the comfort phase.
If you have never seen the girl in real life, then you will have to (in addition to creating some comfort and sexualizing so you do not end up on a date with a frigid girl) create attraction.
Here's how to chat a girl by text!
Personally, I am of the opinion that nothing serves to move to go to a date with a girl who puts barriers on her sexuality from the beginning. When it starts so complicated, how do you want the relationship to be simple then?
Flirting via texts can therefore make a good selection between girls who will make you waste your time and those who will delight the monster that is hidden in your underpants.
When to contact the girl again?
Several schools compete on the subject. My opinion is that there is on the one hand the intellectual masturbators and on the other those who really practice seduction on the ground.
You should recontact the girl and chat her by text when you feel like it, but not in too long. Because it is always better to act too early than too late. You will notice that it is the same answer as the question "when to kiss a girl" because it is a universal law.
What is the best time to write texts to a girl?
I already told you, the best time is when you feel like it. But if you want to maximize your chances of getting an answer, avoid writing when you are drunk at 3 am when you come home from the club and she's sleeping. It's pitiful and desperate!
We must also calibrate according to what she does with her life. Between noon and two or the evening from 18h, it does not seem too bad for a girl who works and who has no children.
How to avoid wasting time?
Personally, before investing myself in writing texts to a girl, I prefer to agree a date or a niche for an appointment. I do this upstream and if she is not happy because she finds me too urgent, I next!
Personally, the fear of rejection or rush, I do not give a fuck. I think that girls really play their princesses too much with guys, and that it goes from bad to worse. If she thinks that one of the 40 sex-starving people who are willing to never contradict her and pay her anything she wants is better than me in bed, I leave her in her stupidity.
The girls are bad in pick-up
It is obvious that the girls are more and more zero in pick-up (not all but the majority). Blame the guys who do too much for them. And if no one tells them, it will continue. You have to rush them a little, make them question themselves, make them think.
A friend from Lyon's LAIR told the following story about this problem, which I find uplifting: "Recently a girl I was talking to brought her best friend in the conversation on Facebook. In "we share" mode. I did humor with that kind of "cool, a 3some". Then the girl made me understand that she was old fashioned and she was looking for a guy who would not flirt her friend. So it was a test! I made her admit that she had fucked up, it was she who had created this conversation, not me. I had not asked for anything and it would have been lying to pretend I had not considered the threesome. But as a girl on the apps, she still did not want to see me: well yeah, there are 79 guys waiting behind in "pseudo-loveur sex-starved" mode. At least she will not talk about her friend to the next one."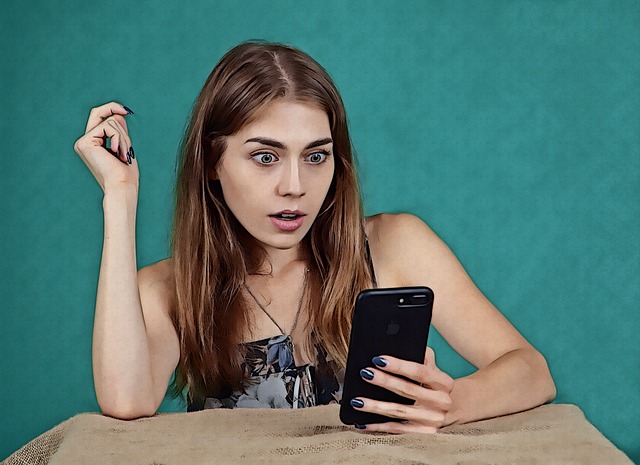 What to do with girls?
You have to practice prizing girls. And above all, do not hesitate to flirt several at the same time. That's how to really flirt with texts!
Phone game is different
Phone game is different from flirting face to face. So you should think about "warming up" your messages with one or two smileys. Especially if you do humor second degree or innuendo, it would be a pity that the girl does not understand. But do not put too much risk to go for a dirty kikoo.
I advise you not to heal your messages with punctuation and capitalization. A little nonchalance will do you the greatest good! But on the other hand, if you are an illiterate, take care of your messages, it will always look pretty "busy" like that.
Differentiate yourself from the mass
Having the courage to approach a girl in real life, it differentiates you from the crowd. Even if you're just going with a 'hi how are you doing? "
But when you pick up by text, write "Hi how are you?" »Or « what do you do?" It's pitiful and it's the best way she does not answer you.
Try to be a little original, to tease her and even play the game of questions.
How to create attraction?
Avoid playing the guy weak, in demand. Do not make her undergo an interrogation, etc.
Do not send 10-line messages if she answers in two words. But, conversely, do not write two words if she sends you very worked messages. Try to invest, or seem to invest, always slightly less than her.
Personally, I prefer to send short messages by texts and write more via Facebook or on a dating site. Because I prefer my computer keyboard to my phone!
Avoid big misspellings!
Avoid pseudo-romantic texts like "I had a wonderful evening, if you agree to see me again, I will be the happiest of men". Seriously, stay an alpha challenge!
Do not send 15 messages in a row. Give her time to answer. Do not send more than 3 unanswered messages, otherwise you may well be accused of harassment by an extremist feminist!
The sexting
To go further on the question "how to chat a girl by texts", study the question of sexting. It's top, sextos, to chat by SMS!
If you are looking for sexting ideas or tips to flirt with sexto, I have already done two articles on the subject: here and here. Go see them, it's worth the trip!