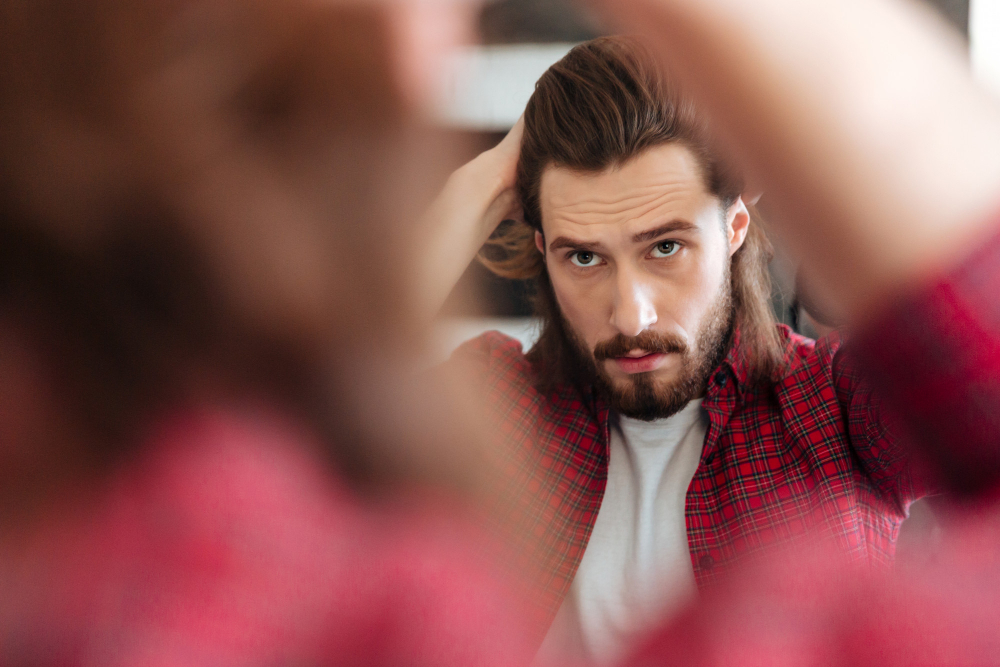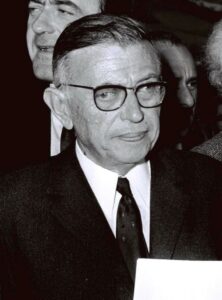 According to popular belief, one should be beautiful and muscular to seduce women. Besides, I often hear that it is not possible, that I am a liar, that I can not be a coach in seduction and have slept with almost 300 women because I do not look like one of those handsome actors who play in American TV show… er, what the fuck?
Beauty is a prime quality to seduce FOR WOMEN. But for a man, there are many other criteria much more sought after by women: beauty is not essential to be a seducer. Examples are not lacking: in all periods there are famous examples of ugly seducers (Sartre, Gainsbourg, Neil Strauss, etc.)
Be aware that I planned to write an ebook about the look because a lot of love coachs advise you to turn into an androgynous duster to "have a good look and be beautiful." What is of course a heresy: why not even wearing makeup like a stolen car in this case ? In the meantime, here are some tips to become more enticing and look more beautiful.
The health
The first thing I have to say is : take care of yourself.
Sleep enough not to have pulled traits and so that your body is in optimum conditions to seduce (piercing glance, a real desire to fuck, a good reaction time, etc.)
Eat properly to be more fit and have enough energy. Obviously, not being too fat will help you be more beautiful because slimming is, in France, the aesthetic standard. In order to have an improved morale and therefore a better modjo (which makes appear more beautiful), you can do a cure of omega 3 and vitamin D : it is safe, everyone is more or less deficient and it helps to be in shape.
Sport is fashionable. It allows to be hot thus to be beautiful. It gives you more confidence. So I recommend you read my article on bodybuilding and to go in for sports.
The style
Avoid having hairs that protrude from the ears and nose. Shave or mow your beard to make it clean : yeah, being "neat and tidy" helps to seduce!
Cutting and removing the black under your nails it is also very important: a woman does not want to take the risk of malaria by being fingered by a disguting pig.
Brush your teeth and make sure you have a good breath.
Perfume when you're going to seduce.
I've already made an article about mistakes to avoid in your look to seduce, go read it!
If you have glasses, choose some that suits you (in doubt, go and choose with a girlfriend who did not friendzone you). Above all, do not take any hoping that it will be as discreet as possible… assume or use contact lenses, otherwise you risk looking like a poor frustrated computer scientist.
Also choose a haircut adapted to your face and to your morphology in general. Hair raised on the top will help, for example, a medium-sized person to look taller. It will lengthen his silhouette! A good choice of shoes can do the same thing…
Pay attention to your shoes: they must be clean and pretty. Women attach tremendous importance to shoes.
Obviously take clothes at your waist. There is not an unique dress style that seduces women… but the important thing is to have a style. Yeah, a working boy can seduce, a crunchy-granola too, a rapper too… on the other hand, do not dress like a nice virgin guy with a too big Pluto sweater and too tight pants that would highlight your fat ass.
I also wrote an article about the impact of clothing on women. Read it!
How to become attractive and beautiful in the eyes of women?
The truth is that the beauty of a man rests above all on what he releases. The more confidence you have, the more you will seduce. Confidence is a universal criterion of seduction. A good modjo too, it can work miracles.
Believe in yourself, believe that you can seduce pretty girls. This will influence your reality and it will help you greatly!
Social intelligence and just intelligence are all aphrodisiacs that will make you look more beautiful.
Being a leader also makes you look more handsome, taller, and so on. Talent too.
Preselection by other pretty women will also make you look more beautiful in the eyes of a woman.
Work on your body language, gesture, look, smile, voice, etc. I wrote an ebook to help you in this tedious task. Go take a look!
Self-confidence is the basis of seduction for men. Women dream of a confident man… we have never seen a chick saying she wants to marry a knee slack who has no balls. In fact, many marry losers, but it is not something that makes them dream!
Confidence is attractive because it is synonymous with virility. Women expect a man to be powerful and protective. That's why, a guy who would not dare to approach or talk to a woman would immediately lose points.
Be imperfect but REAL! To put it another way: take the risk of being yourself. Assume your desires, say what you think and want. Even take the risk of displeasing! Think for yourself and create your own reality. It's sexy!
Good luck!
PS = don't forget you don't need to be beautiful to seduce.