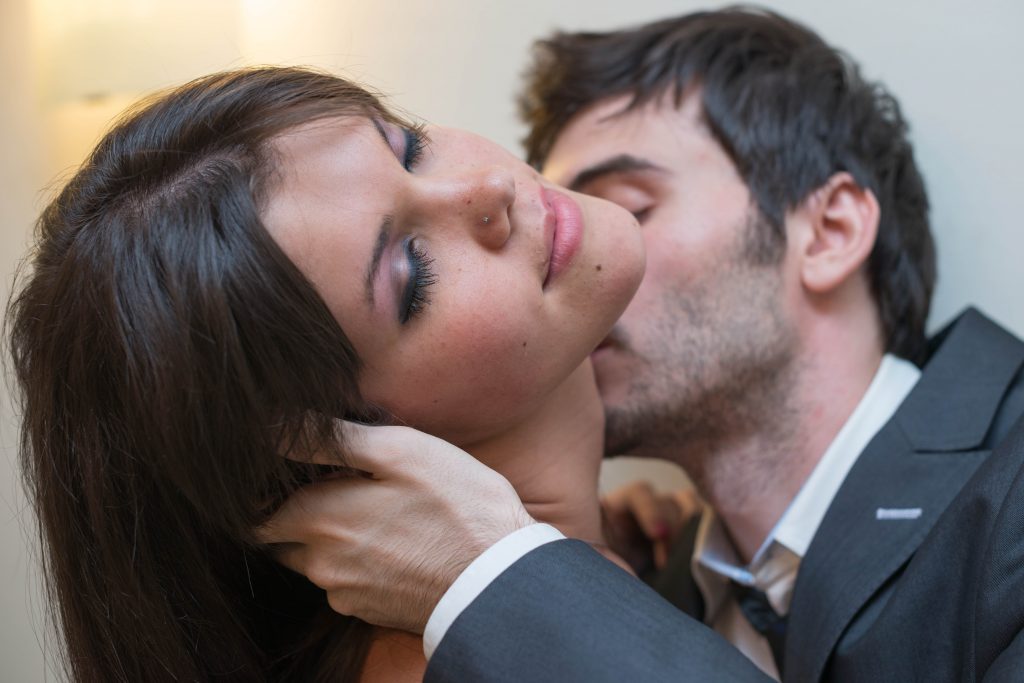 HOW YOU CAN USE THE COMMUNICATIONS SECRETS OF THE GREATEST SEDUCERS!!!
My name is Fabrice Julien, I am an expert in seduction for more than 7 years… and in a little while I will explain why and how improving your communication can change your life!
But before, let me ask you a few questions:
– Do you feel "stuck" when you want to approach a girl you like?
– Do you feel uncomfortable when you talk to a very beautiful woman?
– Do you have difficulty in making women want to know you more, in creating a real "connection" with them?
If you are getting tired of this situation, what follows will probably help you.
Think back to your last nights out…
Think of all the women you have never approached or with whom it has not "worked"…
When it happened to you, if you're like most people, maybe you said to yourself she was not the right one, that it was not your night, that the next one will be the right one…
Except that the night after, the same thing happened and the same thing happened again and again during your other nights…
You may have thought that you had bad karma or that something was wrong with you…
Do you want to know the main reason why most people have problems when it comes to seduction ?
I have helped thousands of people in their personnal development process to become more attractive with women.
After observing many people, I came to the conclusion that most people who do not have the sex and love life they want have a bad communication!
Be careful, I'm not saying that you do not know how to communicate, I guess you have friends with whom you have awesome conversations…
My question is rather: do you know how to communicate like the greatest seducers?
I guess the answer is no and that's why if you want to become more seductive, you must learn these secrets of communication.
Seduction is a discipline that has many common points with marketing and communication. Except that, the difference is : instead of selling a product, you are selling yourself!
How to go from lambda to guy women are interested in ?
I personally had problems with the women until I discovered the community of seduction. I even thought I was very ugly so much it was difficult for me to seduce women. Then, I learned techniques and principles of communication that have completely changed the game! I learned how to free myself from unnecessary apprehensions, how to be more relaxed with beautiful women, how to be more persuasive, more convincing, how to no longer be a « sucker », etc. I have since lived many threesomes with two women, I have slept with more than 200 (beautiful) girls (I'm 27) and I had several "serious" relationships.
Since the beginning of my career, I have helped many people who wanted to learn to communicate better and improve their success with women. I receive many requests every week but unfortunately I do not have the time or the possibility to help everyone… so I had the idea to create this guide which aim is to teach you powerful but accessible methods. These methods are used by the world's greatest communicators (like our dear politicians and advertisers). Their secrets will no longer be so "secret" to you, once you have read this manual I titled "Communication, Seduction and Manipulation".
Warning : my book is not for you if you do not apply the advice (unless you enjoy intellectual masturbation). If you really want to improve your communication, you must commit to ACT! Moreover, my ebook will be a source of motivation for you and will help you to find motivation…
Trust me, the game is really worth the effort: imagine that your communication becomes really excellent.
Imagine the pleasure you will feel when you'll know how to talk to seduce a woman…
And that's not all: better communicating will not only be useful for seducing women, but it will also help you in everyday life to make a presentation, pass a job interview, ask for an raise, etc.
By implementing "Communication, Seduction and Manipulation" tips, you can start improving your communication today. This is not an empty promise!
Here's what you'll find in the guide :
Part 1: Improve communication with yourself
Full of passion and humor, this book will guide you to the unexploited resources that are dormant right now in the depths of yourself. Thanks to it, you will improve your communication with others, certainly, but also your relationship to yourself!
What would happen if the content made it possible for you to improve your living conditions in almost all areas (even if we will mainly talk about seduction) and your way of communicating with others? How much would that be worth to you? Success ? Women ? Happiness ? Why not you ? Why not now ?
You are just a click away, I'm not kidding !!! 
Part 2: Improve communication with others
When talking to a woman (or a man), directly or by text messages : you will not be reduced to hoping that she (or he) will be in a good mood and to bet on this hope to get a date… You'll have an accurate strategy that will allow you to create rapport and convince in a short time.
Every day, in one area or another, you have to convince a number of people to accept your point of view, whether it's the person you desire or your employer, a recruiter, your banker, a client, a prospect , an audience, a partner, your ex, a member of your family, etc.
So… it's a good idea to train, right? Whether you are a man or a woman, the content of this ebook will be very useful, very often. Moreover, it is not for nothing if, in my last survey (at the moment I'm writing), you were 96.08% to tell me that you would like to have this tool.
Most people believe that communicating is an "innate" gift, that one has it or not. Well, that's wrong! It is an aptitude that can be acquired. Just like a foreign language. Little by little, this becomes a habit that you can always work, deepen and develop. You will eventually naturally become a good communicator… you will not need to think about it anymore, you will have integrated it, it will be part of you!
Part 3: Manipulation and persuasion
My eBook also explains why some people are gifted for persuasion and how it is possible to improve yourself in this area. This document reveals all the psychological secrets behind the dangerous human tendency to be influenced. It will teach you how to protect yourself and even, if you want, how to use it sometimes to your advantage…
You'll learn how to sell yourself, how to make people want you, and with this ebook you should never say "yes" when you think "no"! 
You can now master these persuasive techniques and know how to convince with clarity and confidence even if you do not like to put yourself in the limelight (like me), even if you doubt your charisma.
Part 4: The dark seduction
I will finally introduce you to this formidable branch of seduction, mysterious and almost legendary, based on hypnosis and NLP (Neuro-Linguistic Programming), on which there is very few documentation on the Internet…
You will finally know what to think about hypnosis and mental control in seduction.
The price
I have asked many people how much they would be willing to invest in the knowledge that is contained in this guide (stuffed with tips to improve communication with yourself, with others, of marketing techniques and, also containing a point on the main principles of manipulation plus an introduction to dark seduction) : this would be worth up to $100 !
I propose it today for $27 so as not to hurt motivated people (even young students can save $27 on their outings (by going to free clubs, drinking less alcohol or smoking less for example) while $100, it would be really hard… as for the people who work, it will be just a drop in their budget) !
Do not let this seduction weapon to others! See you soon!
Fabrice Julien