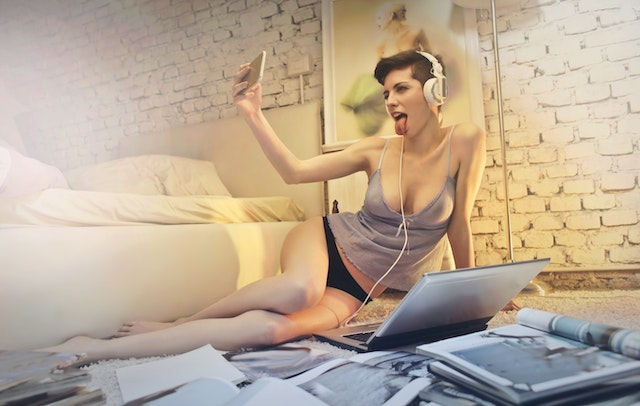 Why would it be good if you excelled in the art of sexting? Because texts and short writings on social networks are the preferred mode of communication of generation Y.
All generations combined, more than one person out of two practices sexting. Not necessarily very good, but almost everyone sexts.
Texts and sextos are much less intrusive than a phone call, for example, and writing has a great erotic dimension and leaves a huge space for the imagination.
That's why sextos are so powerful to seduce.
The goal in this article is to teach you how to send sexts to a girl, without too much vulgarity, without making her run away (I'm talking about a normal girl not a tight ass).
Well, personally, I do not care being thought of as an obsessed so it helps but I know that most guys want to take care of their reputation while fucking a lot like animals. Not easy, but possible with sextos.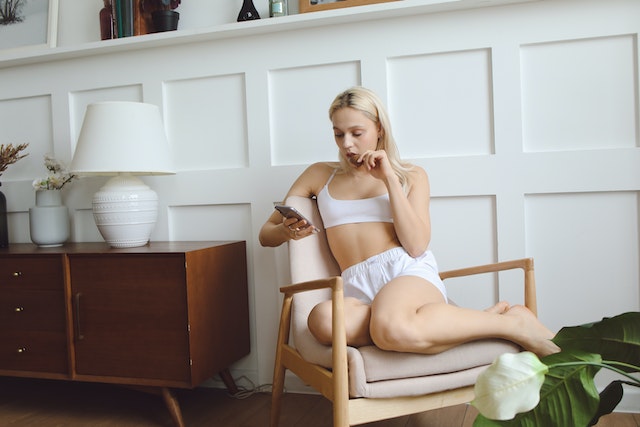 What is a sexto?
A sexto is an text that speaks of sex. A naughty text.
By extension, we can say that we send sextos to someone via Tinder, Facebook or Snapchap when we send short messages to excite him or her.
The sexto, it is super effective to turn someone that we have not fucked yet on, it is as good to maintain the flame of a couple during the long days spent in the office.
What is the use of sexting?
Add eroticism to your life. Disinhibiting is easier to write, time to take confidence at least, and it allows to test that you are on the same wavelength with the other.
Can we seduce with sextos ? Of course, since it is a weapon of massive sexualization. So this is also a good way to avoid the Friendzone.
The main strength of sextos and texts in general is that it is private: so there is not too much social pressure.
The must ? You can even send sextos to a girl who is next to you in a group without anyone noticing anything. That can add spice to your relationship or increase your level of complicity.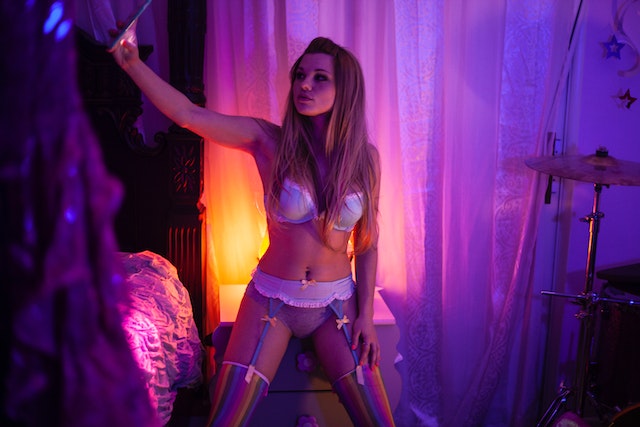 Precaution to take
Do not send sextos with your business phone. Remember the misadventure that happened to the Orange technician because he did not take this precaution…
Check that you have the phone plan so you do not have a bad surprise at the time of receiving the bill (although today almost everyone is unlimited).
Make sure you are not mistaken about the addressee: to a co-worker or your boss, it would be the worst effect. Sometimes we think of someone at the time of sending the message and we make a mistake : it is better to check twice.
Have a little sexualized with the girl before, do not send dirty crap directly. Even if I have already done it, it can turn against you… Anyway, it is necessary to calibrate according to your relation with the girl, and of her reaction to your first messages.
Be careful if you send naughty photos: I suggest that your face is not identifiable. Only send sexy photos when you trust the person.
For men, do not show your cock. NEVER. Cock, it's something that I find prettier when it's suggested than shown. And then, a little frustration, it can not hurt the woman…
Personally I already received a lot of pictures of naked girls without having sent anything back. Only thanks to my pen. It is therefore possible not to reveal too much but to make fantasize girls like crazy.
Be direct
Long sexting?
It is possible to seduce by writing long erotic texts describing what you would like to do with your girl. Nevertheless, it is not practical.
The best, in my opinion, is to send short sextos, even develop your bold thinking based on your partner's answers.
Speed ​​of response?
Answer quickly when a woman is sexting.
Sometimes, the girl is hot at some point but if you do not take advantage this window shot, you may never fuck her.
Do not be too complicated
I often see guys trying to complicate their texts, to coat their junk "so that it looks serious".
But it's a mistake: spontaneity can have a crazy charm… especially in a sexto!
Oh, and remember that a sexto is not a sweet word. It's more hardcore!
Do not be afraid to appear perverse because they are too.
Ask permission ?
Never. On the other hand, the girl must never have the impression that you take her for a slut or for an easy girl. Remember to make the interaction unique: so, why are you sextoting her?
Use humor?
Yes, and it's always better not to take yourself too seriously or boast when you are sextoting.
Too many guys boast but are dummies in bed. So, even if you are the best, the girl will remove you some points in case of bragging…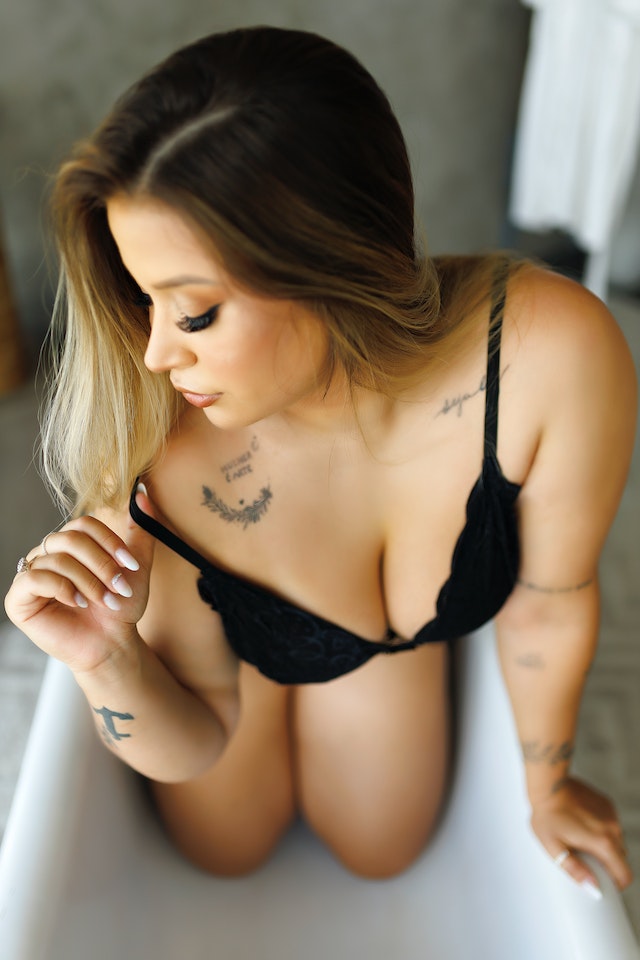 Examples and ideas of sexting
I had already given 10 ten examples of good sexting. But it does not cost anything to start over…
Sextos to turn a girl on
"I'm hungry. I'd eat your buttocks but too moon, at noon, I have to settle for a salad. "
"I really want to lick your tits."
"What color are your underwear today? "
"Do you think you'd like to come home without panties tonight?"
"What are your fantasies?" You can use the 20 questions to ask a girl to drive her crazy.
"My tongue wants to go for a walk between your thighs!"
"I feel like grabbing your hips tightly while kissing you tenderly."
Another good idea is to say that you dreamed of the person and told your dream (a very sexual thing, of course). Thus you do not make any request but the person will necessarily visualize the scene when you will tell it. So, you do not ask anything but you sexualize the interaction.
Precision, if you have sexed a girl on the Internet before meeting her, make sure to be the same when you see her for real. Take initiatives and assume… otherwise, she may be disappointed.
Ah, because, yeah, a good sexting has to end with a date to fuck.
Sextos for warming couples:
"I'm waiting for you naked in the bedroom."
"Imagine something very dirty. I'll do it tonight."
"I go to see you at work and we fuck on your desk? "
"You're going to take a big spank tonight. "
"I fuck you as soon as you come home. "
"I touch myself thinking about you."
"I love the smell of your boobs when you sweat while fucking. Hurry that you come back."
"Wanna register on a site libertine? "
Should youput smileys in your sextos?
Yes, a smiley in a text message or a sexto makes the person more friendly (proven by scientific studies).
On the other hand, do not make complicated diagrams with emoticons nor any of that. Just basic smileys : smile, wink …
Feel free to share your good sexting ideas in the comments! 😉