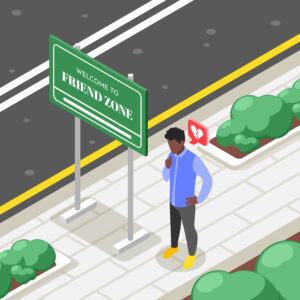 I found this story on the Internet:
One day at the office, a woman had pain in her lower back. She naturally turned to her right colleague to evoke how good would be a massage. Without lifting his eyes from his screen, he replied casually:
– I had many projects for your lower back, but it was not massage …
The woman said she could no longer concentrate on her work during the whole afternoon. The words were evocative, under the apparent calm, which had made the comments even sexier. Somewhat disreputable image crossed the mind of the woman in a fraction of seconds. Feeling desired turned her on.
The dual communication is to deliver a highly sexual messages while maintaining a neutral appearance. It's verbalizing some of what you would want here and right now, but without libidinous air nor biting lips nor leering.
For maximum effect, the contrast between your stoic attitude and actions that you mention must be striking. The smile that says "I know what I'm doing," or "this is a joke" is still permitted. But only after you said your bullshit.
Here is an example of sentence that you can easily place with a stoic look at a girl you feel receptive. She says: "Now what?
– We're going home, we remove our clothes and I give you some orgasms?"
If she answers by laughing but doesn't contradict you: sexual tension detected!
I repeat, you must not let appear any discomfort or unease. Do not blush, do not open big eyes and do not look at your shoes. All the effectiveness of this technique relies on self-control.
Moreover, the fact of not seeing your stress will help the girl to take life easy and to respond positively to your advances (even jokingly). Sometimes chicks flirt "for fun". We must therefore quickly test the limits and the unexpected kiss I mentioned earlier is quite effective for this.
You can show your interest very explicitly if you use proper body language.
We must test the limits quickly to distinguish between "those who are just playing" and those who really want to enjoy with you!
Extract from : Friendzone & Sexualization