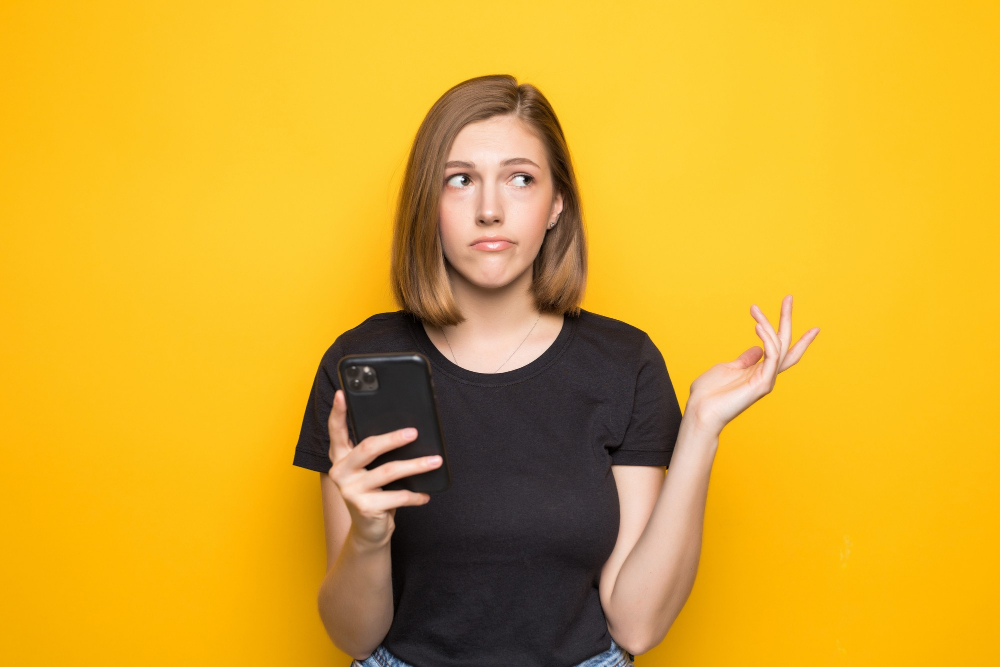 July 11th 2013,
THE THEORY :
In the community of the seduction, the "FLAKE" is the nickname given to the cancellation of a date for false reasons and at the last minute. The metaphor corresponds to a snowflake which would melt us in the hands while we would think we could naively catch it. Let's note that if the RDV is cancelled for good reasons and if the girl compensates with a counterproposal, we cannot consider that she really flaked.
According to me, a girl can flake for the following reasons:
– She is not very interested but does not want to hurt you then find a shitty excuse;
– She is a little interested but not enough to make the effort to move her ass for you;
– She was interested but you frightened her due to a too direct game, too shyly or too much needy;
– She has one or several other options and you are only a spare wheel (and you lost the competition);
– She has very changeable humors, on the verge of the bipolarity and is maybe even psychopathic;
– She is in a depressive phase, does not know what she wants or wants nothing and is thus a pain in the neck;
– She is afraid of having a relation with you, or is emotionally unavailable, which is the same thing for you.
Roughly, a girl flake because her level of interest for you is insufficient (there is nothing more to understand) or because she is afraid of going out of her comfort zone. The girls who make that are cowards : that avoids them justifying or doing efforts. They do not want to assume to have let you hope for nothing then they prefer that you read between the lines and shut up by pride (or that you grew tired of trying to date her ceaselessly).
If we summarize, two possibilities:
– You did a bad JOB (not enough comfort, connection, sexual tension);
– The girl in question is a shit (you can do nothing about it but you can enjoy reframing her, without cruelty nor punishment). I shall develop more this last point in the narratives 2 and 3 which are going to follow. Just let's remember that the flaking mass are generally girls with problems.
NB: do not forget that even if a girl is a little interested at first, she will be more interested if she has to "wet the shirt" to get you. Don't thus be always at their disposal nor OKAY for everything…
Two ways to react, but almost no chance that you fuck a girl after a flake (forget about it as soon as you hear something else than a YES – if she decides otherwise so much the better but generally who has flaked will flake again) :
– Do not pay attention and let her become mouldy in her life ;
– Tell her a few home truths and put her in front of her contradictions.
THE PRACTICE :
Story 1: Marie, the angelic blonde whom I almost missed
This winter, Marie of Medicine had connected me via my page FB. She was cute then I had given her my phone number. We exchanged a lot of text messages, she suggested regularly to see me except that I cancelled everytime something like 2 hours before (the cold outside put me off). One day, she put me back in place "if you don't come next time, you can forget me": I found that terribly exciting then I moved the ass. In brief, it was one of my most beautiful love stories (open relation), a really fusional thing that lasted more than four months with a girl filled with charm. I would have really missed something if I had not found motivation (especially because we stayed on good terms). Learn that lesson, flakers!!!
Story 2: the fake DATE
I had invited about ten girls (by text message and of course separately) who had recently taken me for an idiot in a dream evening (the kind which makes them wet "limo, champagne, evening dress, castle, etc.") I had made an appointment with them at La Rotonde, in heels and everything and of course I didn't come (the pleasure of wasting). I know, it is pathetic, but they were total bitches with me thus they deserved it. At least two underwent my wrath (I received texts of insults which I shall publish maybe another day)… the others: I don't know, they maybe had too much pride to react and maybe hate me in secret.
Story 3: the girl of the ice cubes
This winter, another atypical girl had approached me via my page FB. She had an approach totally different from Marie because she opted for the girl who is pushy and provokes by speaking about sex. I was immediately wary bicause no sincere woman approach like that here. Then, when the malignant proposed me to meet in a club, I went there with a buddy. She wanted to organize idiot's dinner with her friends but finally realized that I was nice and everything me… finally, she continued to play loose spread and sure of herself. For proof, she made every effort to put me ice cubes in the mouth to kiss me and I was amorphous because I had just screwed Marie three times. She then sent me an address by text suggesting me coming to give her orgasms except that I did not receive it in time because I was in a club with another one (that I fucked at my place but it's a different story). I did well not going there headstrong off : after control on Google Earth, it was a phony address …
The thing is that during the next months, she locked herself into her role of libertine, urging even her friends to kiss me when we met by chance in the parties. I a little took advantage of it, I admit, but finally what was terribly delicious was to see her trying to warm me on FB and by text messages, even sometimes going as far as proposing dates then cancelling at the last moment by pleading weird things. Roughly, she liked the sensation that I wanted to lick her. WHO SAID : POOR GIRL WHO DOES NOT ASSUME ?
This week, I amused myself to take her at her own game: I wanted to plan a date on a day when I was not there (traveling in Nice for work on weekends). I provoked her like "have you a lot of sexfriends ? Keep them for now, but let me pass a debauchery interview, I'm sure I can beat them all (with my experience, I did not take too much risk especially with this half virgin who shows off).
– Hmm, confident.
– Go on, give me two dates to be sure that we will be able to see each other even if one of us has a problem.
– No… I'm only free on Thursday afternoon but there will be no problem, don't worry."
The day before, I told her : "still good for tomorrow?
– Normally yes. " Hmm, NORMALLY before YES made me understand that I was probably going to be entitled to a nth phony excuse. But we can never be sure in 100%…
This morning, I was in a mood to play the provok' "In shape?
– No I have a big hangover.
– Lol. You come all the same or you freak out?
– I freak out but not for you I wait for my results at 2:30 pm
– Lol that is not related. In brief you come or you freak out?
– I won't come I failed my exams
– I could play the surprise but needs that you know that I knew that you were going to do that (I am in Nice thus even if you had told me yes… well… it was no) because it is what you always do : you play the confident girl and everything, the big mouth, because at the beginning you locked yourself into this role because you wanted to make fun of me. Well, it doesn't matter eh, it was hilarious all this time watching you being flirtatious and inventing excuses to justify your unavailability, then you are nice, but you know I was not born yesterday. In brief, a girl who assumes nothing like her and who in fact knows nothing about the sexuality (I know thanks to her best friend that she recently lost her virginity and had her first orgasm yeah) doesn't interest me (it does not ring any bell to me) thus I end the comedy (all good things come to an end). But I had a good laugh, thank you.
– Go fuck yourself
– Lol, it was funny but needs to reframe you sometimes otherwise it would go too much in your head considering the fact that are you a minimum hot
– Yes but I really failed my exams and I shall have preferred whether it is only an excuse
– That would have not been that, you would thus have invented something else… stop this silly game, you will never make me feel guilty.
– If you say it… you don't know me, do not forget it is not someone like you who frightens me. In brief I don't want to speak anymore ciao
I imagine that a lot of guys say to themselves "but why spoiling everything like that? You would maybe have been able to fuck her in the wear…" Yeah but no, if she acts like that it is because she does not respect me. And if she does not respect me, she will never fuck me except accidentally. Furthermore, an alpha doesn't care about a girl in particular especially if she is a pain in the ass because he can have others easily… so why being damn bored and losing his dignity? Needs to teach them life a little!!! Would they be so much a pain in the ass with their favorite rock star ?
CONCLUSIONS OF THE EXPERIENCE :
It is crazy all the same that a girl, who is just full of cash and hot, who has just realized that she failed her two years of preparatory school for entrance to Grandes Ecoles and that I make fun of her for six months continues to be flirtatious (in addition she is probably disturbed). She feels superior… but basing herself on which criteria? I never speak about it but I have a good job in the finance, a family not in the poverty, quite a lot of lawyers relations, a FB page which will soon hit 10 000 likes, a book which is a hit too, etc. Except that I do not show off, I try to look "normal" (contrary to the guys by whom these superficial chicks are used to be attracted). Then yeah, I could go out and get drunk all the weekends in the most classy club of Aix but I prefer eating healthy food (hihihi), doing sport and seeing frequently intelligent people. If most do not recognize the value of these things and prefer making out with big bacons full of alcohol, which live thanks to dad's money, have probably no future, and lye about everything to kiss kids, well, I worry about the humanity. There are too many unhealthy or brainless people on Earth there, and more I discover the humanity, more I find it ugly. Watch out, I want not to communicate negative energy nor to grumble, just that you understand that you should not wait a lot from our congeners who, for the greater part, are only hairless bonobos having almost learnt how to speak.
Seriously. When I notice the unhealthy pleasure which take some girls to deceive too kind men, that makes me sick. And what makes me even more sick, it is to see that I am ready to give change to them in my turn (cf. story 2) : I thought I was over that, shit, I was contaminated! Then, without falling in Aurélien's extreme "I prefer hating than loving, I prefer destroying than creating", keep in mind that people will always try to walk you above (whether they are guys or girls): don't be disappointed, it is just like that. I know, I draw up a portrait rather dark of our species, but it is because the great majority of the human beings (including me) is shit, and because some others are hardly better. That, needs to be conscious of it.
To finish about the flake, let's just remember that "if a girl really wants to see you, she can". And yes, you can be flaked by an average whereas a pure hottie would cross France to jump on your cock. It is the game !
The bottom line is : even when you will become good at gender relations, you can obviously never have all the hotties who will cross your road but you can plan their reactions and save yourselves of sacred headaches. Even if it is sometimes a little bit boring and repetitive, this is why I GAME: to study the psychology, to understand the others, to do personal fulfillment, to live improbable stories, to meet and help people who are worth it… not inevitably to bang 10 000 chicks!
I want to kill the preconceived ideas !!! May the God of the Game be with you !
PS : There is a girl in Carcassone who sends me naughty pictures. We "fucked on Skype" and she invited me this WE at her parents (to Carcassone) to have sex for real. I shall not go surely because I would be vulnerable and in the slightest setback I will drive 4 hours for nothing. Besides, she promises me for months to come to Aix but never finds "the time" nor "money" for the train. If it is not a flake that is similar to it. Be wary of these girls whom the idea of bedtime with you pleases but will never take the plunge! They will make you lose time and energy !
Tiresome PPS: "Sorry my goldfish is sick then I have to stay with him but we can see each other tomorrow evening if you want and it's on me…" According to you, is it a flake? Answer tomorrow…