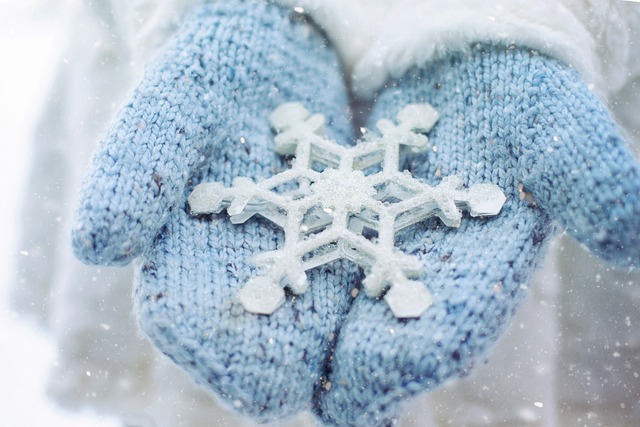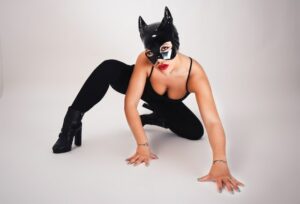 June 2nd 2016,
1 / Flake: lot of laugh.
As I told you last time, The Teacher and I had planned to fuck a girl last Friday night. It was a chick met on Tinder who had warmed us by saying that she often had orgies, she was banging a new guy almost every week, etc.
She told us that she thought we were beautiful, that she was impatient, that she liked being submissive, and so on. To prove her "motivation", she even sent us some naughty pictures.
Finally, especially photos of her breasts! When I asked to see her buttocks, she teased me "you'll see Friday night". I should have been suspicious but hey, the situation excited me a lot so I let it flow.
We had a three-way conversation on FaceBook to check that her profile was not a fake and everything. It is where, on Friday noon, she confirmed her coming at 9pm at my accomplice, The Teacher.
On Friday, around 7pm, I came out of work with an anticipated half-hard cock when The Teacher asked me to call her. It was to tell me that the girl in question, let's call her The Diplodocus (because she is tall with a long neck), was talking to her privately on FB.
« Her boyfriend invited her on a surprise weekend. Besides, he wants something serious now. » Ah, she had a guy? First news. And then, seriously, she can not wait the day after the orgy, to get in a relationship? Fuck, he invites her on a surprise weekend two hours before the threesome, chance does things well, right?
Frankly they all do it more or less, so either we are cursed or these are vile lies they believe credible.
Like what, we talk a lot about the guys who boast but the big mouths are also female (after all, it makes sense, only one chromosome differentiates us). They boast so much that they set the bar high in their head sexually speaking (yet they are not asked so much) and then after they do not assume and invent a smoky excuses.
Oh and of course, it was not even a question of postponing since her excuse inevitably induces that she is in a couple now and that she does not do "this kind of things" anymore. Seriously, luckily we had not prepared anything or bought wine especially for her…
To add to the melodrama, she told The Teacher that "her boyfriend" made her a scandal because she spoke to us. If ever it's true, poor girl, it starts well, her fucking relationship!
2 / Three couples came talking to us on Wyylde (formerly Netéchangisme).
One coming from Bordeaux for the week and who proposes to see us on Thursday night. But with SNCF strikes and all, they are not sure they can come eventually.
Another couple approached us saying that they do not like to anticipate and that they can not meet us until the month of July. Frankly, when it starts like this, in the direction of procrastination, experience shows that it rarely gives something good.
The last couple said to us "Madam is so beautiful!
– thank you for me," I replied. Then we talked, they said they always fuck with the same couples. So we proposed to meet up and they said "oh no, but we want to talk a lot before, we do not meet so easily". Go fuck yourself, seriously, must know what you want in life, we are tired of chatting with people who get cold feet at the last moment.
We talked to several girls on Tinder who did that "Yeah I'm very hot, we see each other after my exams in June". And no news since that message… they do not answer anymore… Does it surprises you? It's just pitiful. Almost all the same. Yet, it seems to me that a threesome with a couple, for a girl a bit adventurous who wants to enjoy hard and without commitment, there's no better offer. Anyway, we do not live in the same world, I guess…
I think a lot about it because I sometimes want to fuck another girl. But on the other hand, I am very good with my darling! I do not want to ruin that, that chance we have. It's really different from everything I've known, as a relationship, so I will not cheat on her. This girl fills me (even if she pisses me off sometimes) and makes me proud because she is very pretty. I'm happy to live "that" at least once in my life… and we'll see where that leads.
I'm happy to have enjoyed so much thanks to the Game and am ready to pass the torch, I think it would be childish and a delayed teenager attitude to continue in PUA mode until I'm old and unfuckable : I want to build something one day, a family. And not necessarily in Lyon, I will surely go back to the south with my wife because it pisses me off to have a cold in June, seriously.
In fact, I tell myself that if I could go beyond the carnal aspect of the thing, I could be even happier. Because what I miss, it's only pretty girls to fuck. This is not what is missing in the libertine environment, but they are often in a relationship. And the guy wants to fuck my girlfriend in return (that's understandable).
In the idea, I'm not against (there is progress) but I do not feel quite ready… Of course, I would also fuck the girl of the guy, and if she is hot too (let's assume that I would not do too much of a loss) it could satisfy my PUA instinct for a while.
Basically, it could be liberating but I do not know how I would react, it scares me a little. All this revives me memories, it reminds me of my first Padawan: it did not matter to him to encourage his girlfriends to have sex with other men and to take them in our orgies. Can I balance things out? Or, is she just going to disgust me and is it going to fuck up our relationship?
On the other hand, if I could completely free myself from the weight of jealousy, it would make me feel better. I would laugh well thinking back to her exs henceforth, it would not affect me any more and in addition I would continue to get laid with hot girls from time to time while keeping my darling and being honest with her. And it must be said that, if one day unfortunately, we are no longer together, I'd regretted all the more not trying in time.
There is no notion of honor or cuckold if you fuck the girl back and if it is in a predefined frame. In addition, this lifestyle seems to be able to avoid adultery, the true one. So what am I afraid of? That he fucks my girl better than me? Unlikely. And even, it's not a contest. It's just the satisfaction of impulses, fantasies, in a bubble, a parenthesis out of our life. Most libertine couples are generally very in love.
For those who bring their girls in gang bangs, I do not really understand how they find their account, but hey, it's their right.
Most people who see the world of the libertine by far believe that the girls are free whores, pure bitches. But that's not the concept at all, that's rather the fantasy of the ignorant frustrated.
Anyway, on Wyylde, these couples who let their wife fucking without asking anything in return, we can not find them. As for single women, they do not respond or we don't like them. Should we change strategy to find? Maybe trying the gay-friendly bars then…
In fact, the best for us, it would still be a girl for both of us because my darling loves women too. So it's not selfish for me to want that: she would also be happy.
Otherwise, I did research about about gay parties. Not to get sodomized, but to see the prices and everything. Know that it's half-price for guys under 25 years old. So, I'm out of date yet. It's quite funny to see that even gay men, they like youth among men, which is also a criterion for heterosexuals who generally prefer young women. While women may prefer a little older guys…
I wonder if I would have my little success in a gay party? Moreover, if you like gays, who are more demonstrative than girls, it's that you are fuckable and so you can fuck women without too much difficulty. It's a good indicator and it's good for confidence. I had already been to a gay-friendly bar in Aix, and I could have got laid that night… but with a man!
It seems that the hottest nights in libertine clubs are the 100% couple nights on Thursday night. There are only couples and single women. So, a good ratio! But the problem is that it is only weekdays and it's 50 € per couple. Finally, I need to test anyway! What was a little annoying in the parties we went to were the guys alone "sex-starved" who almost never asked my girlfriend if she liked them. They came to see me directly asking if I wanted to make a threesome with them. Or if I allowed them to fuck my girlfriend. I remember a super weird guy who said "oh I like your girlfriend so much, if you want tomorrow I come back with a 40 yo MILF and you fuck her but tonight can I fuck your girlfriend plz ? Well, he tried to make for an idiot or what?
3 / And at work?
Otherwise, at work it goes a little better. I calmed down a bit. I'm better at managing people's characters there. And then, the heat is back, the pretty legs of the girls cause car accidents and play with my hormone levels, all that must play in the fact that I feel better.
4 / The suggestions of weird friends on Facebook
Finally, here is the official explanation of the mystery of the suggestions of Facebook friends I was talking about last time (which I found oddly too well targeted): apparently they suggest you the people you have in your email contacts and in your phone. BUT ALSO, the people who have you in their phone and in their contacts mails without that you necessarily have them. It explains a lot of the suggestions we have… but not all. I remain puzzled. I think we are not told everything (what a surprise)!
See you soon, fucksters! May the God of the Game be with you!