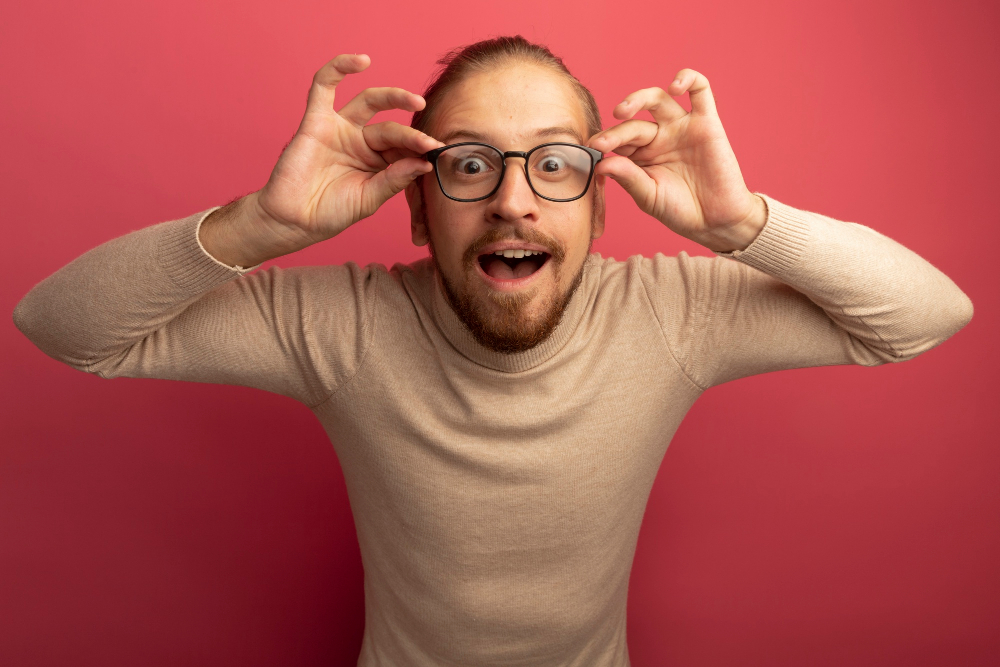 A weird guy, a weirdo in English, is anything but sexy. Well, me personally I'm weird sometimes but I still fuck a lot of chicks. Why ? This is because there are two types of "weirdos". And it is against the bad type that I want to warn you today. Personally, I am certainly weird you but know my limits: I'm a good guy in fact, even I look very casual "I don't give a fuck" and I assume that I want to make love to beautiful women.
Synonym of weirdo: worrying.
Just a few seconds of distraction are enough to be labeled "weirdo"… and then it is almost impossible to get back. The bad oddity is what scares a woman even before she spoke to a man. You're less likely to move away from a woman for the same reasons. Although a really weird girl, would make me run away even if she is hot. Except if it is to get married, is it better a weird hottie or a balanced ugly? Again, arbitration and a compromise must be found.
In evolutionary psychology, we think that evolution has endowed women with a faculty to identify the men who will be a threat for them. To avoid physical, psychological pain and pregnancies to bear the child of an asshole. It is yet this same trend that makes a woman having difficulty saying "no" frankly to a man because she is too afraid he would get angry and hurt her. So they avoid, lie, etc. and it sometimes induces strange behavior in men.
That said, we can be a good guy but being labeled "weird". Just like, chicks can bang guys who will beat them while for us it is obvious that they are bastards. It is a subjection notion, and it is not because she is a woman she's always right.
What I mean is that you can be polite, clean, BUT shy and being relatively often thought of a weird guy by chicks. It is not really related. Some are tattooed, have dirty hair and are unshaven but still fuck four chicks per month while others wear suits, always prim and yet inspire women a shiver of distrust, disgust and fear.
Introverts men are the main victims of this negative discrimination. They seem disturbing because they make women feel uncomfortable (especially by being themselves uncomfortable since it is contagious). And it is only in the movies that women give the benefit of doubt. In reality, they rather say things like, "yeah're surely a great guy, you will find a lot of girlfriends" … but not her, of course, do not dream!
What is weird and what is not, it is still quite objective and we have the right to be a damn weirdo if we want. After all, who makes the rules? If you are weird and fuck enough, after all, who cares ? However, for your information, here's weird behaviors (non-exhaustive list):
– A fascination with violence, blood, weapons;
– A passion for hurting animals;
– Video games (especially violent);
– Heroic fantasy (except Game of Thrones) and other big geek stuff;
– Waiting fifteen minutes while staring at a chick before daring to approach her with an indirect excuse;
– Being needy, calling her or talking to her all the time on the Facebook chat, especially if she does not answer;
– Behaving like a guy in a couple when you just saw her a few times;
– Not knowing the line between persistence-that-can-pay and sociopathic behavior;
– Asking too many personal questions to the point she will wonder if you'll sell that information to a hacker;
– An excessive and unhealthy politeness, apologizing all the time, hide too much your intentions;
– Etc.
A guy REALLY becomes alarming:
– When he seems trying to hide shameful thoughts and intentions ;
– When he so insistent that we do not even know if he speaks French and understands the word "no."
So this is why girls avoid being alone with this kind of characters. They are too afraid of being raped, sequester and cut into pieces. Although, again, this is not necessarily the guys who look the most weird who are in fact.
So rather let's see how to create a positive atmosphere of trust:
– Having friends of both sexes;
– Making social activities;
– Facing the person to whom we speak;
– Looking enough in the eyes (without thinking we are the snake in The Jungle Book;
– Being honest by assuming our intentions, but not TOO directly;
– Not take yourself seriously nor taking life in general too seriously;
– Having a little humor, second degree;
– Knowing how to smile;
– Learning self-talk (we more trust people who reveal A LITLE BIT about them);
– Asking questions, being interested in the other, but not in an "interview" mode;
– Letting the girls live, respecting their personal space, do not stifle them;
– Never harass a girl;
– Do not wear too badly, have a nice haircut ;
– Talk A LITTLE about your emotions (in a non-violent communication mode);
– Etc.
The woman should be in a climate of relative confidence to feel in a sexual mood. I believe that hard as rock. Like a 10 year old child believes in Santa.