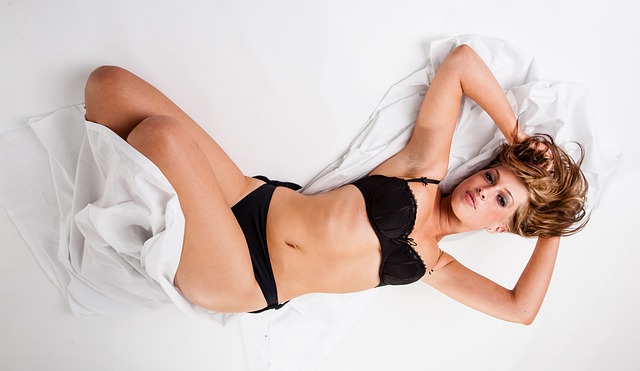 Genital zones are not the unique sexual arousal triggers on your partner. Besides, most of the time, if you put directly your hand on her pussy : a woman won't like that.
Erogenous zones are the parts of the human body that, when stimulated, can produce sensations of erotic pleasures and cause sexual arousal. We will not speak here of the penis, vagina, scrotum or the anus which are very sexual areas (they may be subject to another video). Here, we talk mostly about areas that are useful as preliminary (but that does not mean you should forget them during coitus).
We will try to make a mapping of the erogenous zones but, about that, there's no rule nor universal truth. Such caresses which draws sighs to a partner can leave another unmoved. The following information may seem very general, this is normal,because only the most frequently experienced are selected.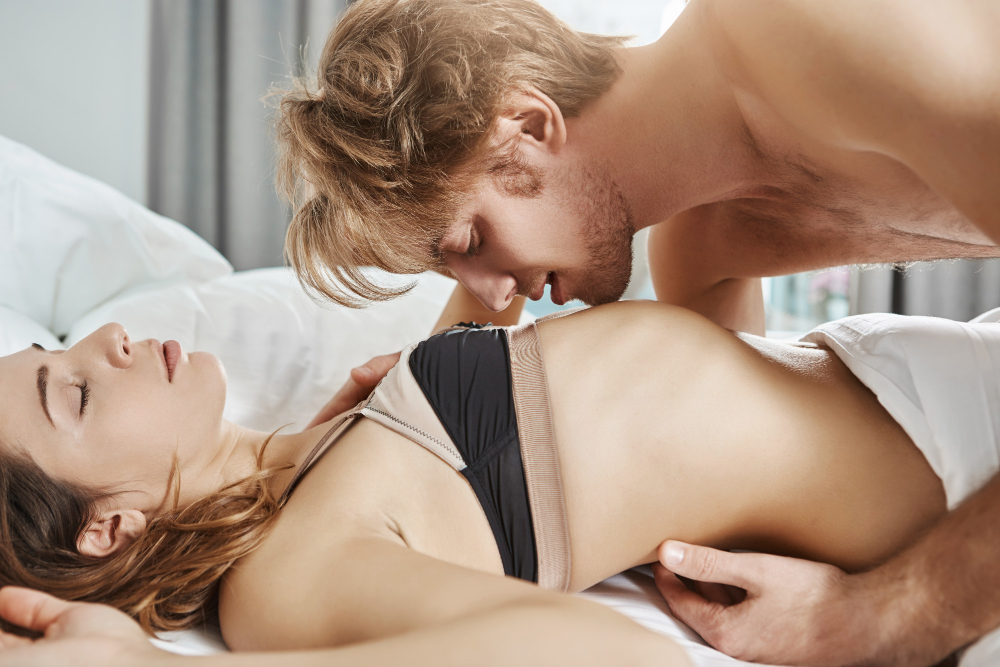 First, you can touch these areas in different ways.
Different types of touches:
– Touch with the tip of one or more fingers (with the finger pad), without nails.
– Scrape the surface lightly with a fingernail, alternating with a more gentle movement.
– Seize more firmly, like if your hand was a claw or kneading or massaging.
– Kissing: little kisses, more or less impetuous.
– Sometimes chew, suck or lick the erogenous zones.
– Warm the girl with your hot breath.
Feel free to combine all these types of touches (depending on what your partner prefers).
Below erogenous zones common to men and women.
Erogenous zones, ranked from least to most intimate:
– Scalp : fondled or grabbed with hands.
– Neck: kissed, bitten, sucked, licked, seized by hand or blown over.
– Ears and earlobes: ditto.
– Cheeks: seized with neck for a more bestial reconciliation, caressed with fingers, licked or kissed.
– Lower back, hips and buttocks : touched more firmly, grasped to bring the partner closer, kissed, massaged (do not blow in the ass).
– Buccal area (lips and tongue): kissed, bitten, sucked, licked, touched with the fingertips.
– Breasts and nipples: you can do anything to them (especially for women).
– Belly: mostly licked, caressed or kissed (it reflects our intention to go down… it tests whether the partner is ready for oral sex).
– Inner thighs: particularly licked, seized firmly, kissed or caressed (avoid too much massage there… especially for girls who may feel they are experiencing an anti-cellulitis pinch-roll).
Watch the short demonstration in video:
Remember that you can also excite a woman by spanking her to tell her to faster go in bed! 😉