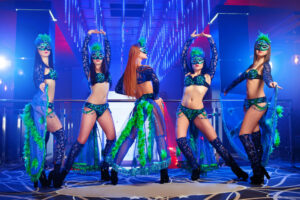 April 12th 2016,
Hi guys,
Long time I have not published but you will understand WHY in three stages. Today, I will tell you:
1) that I housed a friend and his girlfriend at home;
2) why I do not want to see the girl of the SPU again;
3) that I went for the first time in a libertine club.
Part 1: The friend who made a sextape at home with my webcam and my sextoys
A friend of Lyon's lair got knocked out by his roommate (he was paying « under the table ») when he invited his girlfriend to join him for the Easter weekend. This friend is quite tortured because he hesitates to go to living in Brussels with this Polish… but, on the other hand, he met her after only a month of game and he knows he could have much better if he was moving his ass. The worst thing is that he himself says that she is physically "average" (face and body) !
So, they were two in the street. I therefore offered to lodge them since I left on Friday evening in Aix at my parents' home for the Easter weekend. We forcibly spent deux days together (from Thursday to Friday evening) and then I left my apartment for a few days. During our co-location, I found her shitty and impolite. For example, when we ate together: she came out of the table and put herself on the bed with her cell phone. When she talked, she had really fixed ideas: for example she told us that her ex (man) sucked the cock of a friend from time to time. Then I told him that he was a bit homosexual but she told me that "AH NOT AT ALL THEY WERE JUST FRIENDS !
– Ok !"
And then, they do not have much to say to each other: she makes the bitch half the time, can not stand teasing, and so on. She smokes when he hates it, drinks a lot of alcohol and does not play sports while he is a sportsman… She requires him to take medicines because she finds that he snores and she pisses him for a lot of other shitty stuff. For his part, he is not all white: he is manic and has no tact… For example, he loves to repeat in front of people, what he was told in private. For example, in front of her "You, Fabrice, told me the other day that she and I would not stay long together in Brussels and that she would be a pain in my ass!
– heuuuuuuuuuuuu … yeah … well you are not looking like the ideal couple!"
In fact, everyone tells them not to make this bullshit, but it does not matter. Part of the problem is that my buddy has no real results since he "is" with her. And the other part of the problem is that she is with him because she wanted a couple and was looking for someone rather than because they are really made to be together. Basically, she said "I want to be a couple"… and as she met him at that time, imposed that frame on him. He, wanted sex so he accepted. And now, I do not know if it is by guilt or self-sabotage but since that day, he does not do anything on the field. However, he is motivated to go out… but the problem is that once on the field, he does not try anything (if he is pushed into the ass, he says that it is because he is stressed that he is petrified but if you do not push him, he does not do better). And the worst thing is that at the end of the evening, he gets annoyed because he is angry that he did not try any move.
For me, he will be blocked as long as he is with her! But, to break up and impose what one wants (to make choices as opposed to let oneself carry and hope that it is done on its own), one must learn to assume his balls !!!
Another anecdote: he had a job offer at 40k€ in Lyon that would have allowed him to stay (knowing that he has less diploma and experience than I who makes only 20k €) but he refused by saying to the recruiter that he would "have the impression of bragging" at that price. Knowing that he was taken and everything, and that at this moment he does not earns more than 30k €, he only found this shit to say: for me it is unconsciousness. If it is not self-sabotage to go to Belgium with this girl… And again, if he was really sure of his choice : but he is really bad, he hesitates, and so on. When one is really in love, one knows it, I guess!
Finally, when I came back from my weekend in the south, he told me that they had fucked a lot and that they had a lot of fights too… And that they had used my sextoys and made a sextape with my webcam. It really annoyed me : frankly you help someone and he does shit with your stuff like that… no manners! Anyway, he had nevertheless thoroughly cleaned my studio and everything. So let's forget it!
There, at the last news, he finally decided to go to Belgium because his bitch has already signed a lease (she forces him a little more). I hope i twill be a good adventure for him… but his girlfriend's attitude reminds me of Virginie's, just before it starts declining between us.
Part 2: the girl from the street was starting to get too attached but my heart was already taken
I saw again the sex-bomb met in street pick-up at the end of March. It is a pity that I can not put pictures of some of my girlfriends here because it would be worth it (but it would be a big ethical problem)! So that you get an idea, she looks a bit like Marylou, the one to whom I dedicated my Diary of a French PUA 1. Moreover, for the anecdote, I learned that Marylou is today married with the guy with whom she was already at the time she sucked me.
So, on a Friday night, the SPU girl proposed to come back to my place around 10pm. I said "no it's too late" because I was just recovering from a kind of flu. She outbid "then at 8:30 pm, I cancel the meal with my girlfriends for you"! I found this wow! When she arrived, she had brought a gift for me and everything. The girl had gone a bit in needy mode just because I fucked her well once. She even said prefering sex with me than Easter chocolate! That means a lot to me !!
We had a good evening: I made her come three or four times. She decided to suck me but I did not feel anything, it was not awesome, too bad! She also tried to get fucked without a condom but I resisted the temptation. On the other hand, she still smokes a lot between orgasms… In fact, she excites me because she is very beautiful but that's all: she does not match me more than that! That said, I'm still flattered and surprised that a hot, beautiful and rich (she comes from the chic district of Lyon, goes out in expensive clubs and everything) become mad about a guy who picked her up in the street and can consider that it becomes serious with…
I took her back to the last metro and she said "I hope we see each other soon": I did not assume to say no. I just did not answer. Since then, I do not answer her texts. It's bad, I know, but hey… I do not want her to become attached and disappointed. I prefer to play the asshole so that she has no regrets! For me, as far as I am concerned, my heart is already taken. Fabrice found his Fabricette : The Teacher!
If I have not published for a while it's mainly because I spend my weekends and most nights of the week in autarky with my darling. I do not know what happens to me. I thought I'd have a hard time stopping FuckClose… but it's OK, in fact, the detox. On the few evenings when we're not together, we call, I've never done that before. I think of her often. She makes me laugh, usually it was that me who made laugh the girls but she is really nice and funny.
I do not remember having felt that one day for a girl. So, yeah, it corresponds to the symptoms of love as described in the literature. But fuck! I struggled with all my strength, I kept fucking elsewhere for several months. Now I think I will surrender and take advantage of this chance. In fact, I wanted to make sure it was the big love, because I know you can quickly get your head up and be disappointed. It makes me very frightened and she too by the way!
I'm not 100% sure : maybe we'll have an argument in a while and break up. But, at least, I've lived through this. It will make me one more experience in my career. Even if it is a different experience. That said, for now, I am projecting with The Teacher to the point of talking about having children together in a few years.
I believe that before her I was incapable of falling in love. I mean that I felt affection for babes but that was never like that! And above all, never to the point of thinking of stopping the field for them! For example, the other day there was a girl from Adopte who called me back for a date, and I answer "noooooooooooo": I would have destroyed her ass in another space-time but I resisted.
I wonder if it's up to the girl in herself that I cracked? It must be said that she is a bomb: 1m60, 45kg, 90D, we see her small abs on her belly and she squats. Intellectually, she is super interesting and open-minded. She takes care of me (will this attitude last?) For example, the other day I hurt my back: she took an appointment with the doctor for me and made me a massage in the evening and everything… She has a nice face too, she is well typed Italian. She has many important qualities in my eyes: she does not smoke, does not drug, her mother has not become fat, etc. Or is it up to me? The fact that I grow old, that I live alone in Lyon, that I move on in my life, and so on. In short, I do not want to idealize her too quickly : she is rather anxious for example!
Attention, there are some stuff that make me wonder: the other day she called me names (it's almost normal that a woman be bitchy from time to time, right?) So far the relationship was a cloudless blue sky but there first problem. She sulked all night before finally, the next day noon, empty her bag. I do not like the capricious like that… In fact, I would have made an awkward remark suggesting that she was not good enough for me and she was afraid I would leave her (overinterpretation). Apart from that, overall, we pull each other up for now. So, am I afraid of losing her too? Yes. Especially if she starts changing her attitude now that she considers me more acquired.
Well, if it does not work, so be it! At least I would have lived something else than pure game on the field with new pussies all the time. And if it works, well, so much the better, because the goal of my personal development, initially, was still to be with a smart hottie. I have experienced many disillusions and betrayals along the way, but hey… she does not have to pay for the mistakes of others. I want to trust her but if she does it upside down, then it's over! I believe that I would live a simple life of debauchery like Hank Moody and then that's all…
Part 3: a fuck in front of people in a libertine club and in live on a site
To spice up our antics and to leave our comfort zone, we decided to test the most famous libertine club in Lyon, with The teacher. In fact, who says libertine club, does not necessarily say "swinger club". There are a lot of other types of libertinage!
Since it is a common fantasy for us, we decided to go there just to recognize the place. Last Friday night, it was €44 for a couple. We were both stressed on the way, a bit like for our first club!
When we arrived, a nice guy gave us towels and condoms. He has somewhat tested our knowledge of the environment, our experience and our values ​​by questioning us casually. We took a staircase and found ourselves in the locker room. There, we undressed and we put our belongings in a locker.
Then we visited the club, on three floors. On the ground floor there is a bar, a sauna, a hammam, a room with sun loungers and a large Jacuzzi. On the first floor, there are rooms with large mattresses. You can close the doors or not. There are also rooms with windows so that other people can watch us. In the basement, there are rooms with accessories to attach those who want to be.
Disappointment ! It was, it seems, a "without" evening: there were few people. Like 4/5 chicks for several tens of guys. The other women were rather old and not too hot. Moreover, we quickly found ourselves encircled by a dozen of men.
In the jacuzzi, some were jerking themselves by watching at Le Prof. Others came to sit beside us to chat, with the cock in the air. They stroked her breasts a little and tried to touch her but she said no. So they respected. I did not say anything to spoil her pleasure or look needy but it should not be the same logic in this environment. It should be done when it pleases both, not if it pleases one and the other can endure. I was sad a little. Almost all came talking to me to propose a trio with my girlfriend. I did not understand if they were bi or if they just wanted to fuck my wife and ask me for permission as if she was a merchandise. Some tried to make salacious proposals when I had my back turned but she had an exemplary attitude.
I do not blame them, as lonely men, they paid €72 the entrance so I understand that they remain hungry if they do not fuck. On the other hand, for this price, they could have taken a good training of seduction and go in club libertine with girls.
So we were all naked in the hot water talking and then we decided to go fucking just the two of us. We told the guys we would take a room with a window so they could watch us. In the room, we started kissing against the wall but there were holes in the wall and some put their cocks inside. So, we went to the bottom of the room on the big mattress: I fingered her (1 orgasm) then licked her (2 orgasms). After, she sucked me in a lying position. That's where three guys managed to get into the room (I had apparently not closed the door). They were asked to go out and all but no! And they closed the door to prevent other people from coming in with us!
The others grumbled outside, they wanted to come too and everything. It looked like sex-starving people, it was super-oppressive. There was also a woman in the lot, a sort of Peruvian, who said, "Can I go home? I am a girl !" But hey, we did not see her face or anything so we said no. The three guys lay down beside us and stared at us.
Certainly, it was rather respectful as environment: they called us by our first names and everything. Nobody judges anything, but hey. They tried to touch my girl, she said no, so they respected for 5 seconds but it did not stop them from insisting, going back to the charge… there is even one who, failing to touch, had fun blowing on heer clito at 10cm distance.
At the moment when she took a doggy position, they all got on their knees before us, cock in hand, like soldiers at attention. And they masturbated, one asked "Can I come on your breasts?
– no". So they enjoyed on the mattress and walked in it.
Finally, it was 3am and a great dressed bouncer came to tell us that the club was closing. We did not see the time pass. She sucked me and I finished quickly in her mouth. We got dressed but we did not have time to wash (there were showers everywhere). Too bad because it was very hot in the club, we were sweating quite a lot!
We left and I was a little bit sad, to tell you everything. Seeing that she was the princess and all that. They all complimented her and when they spoke to me it was only to compliment me on the breasts, beauty or ass of my girl. She told me that this is exactly what she felt when we made threesomes with girls who were not really bisexual. So, according to her, it was only the return of the stick… <3 (love is less than three).
If I understood correctly, we have to go for the couple, mousse or youth parties. There, it was an empty evening, because of the school holidays. It was full of sex-starving people who took advantage of the fact that this was our first time to abuse a little… But we will go back there in better conditions to make a real opinion. I hope to see a little sexy babes too (so to rinse my eye).
Currently, the plan is to find a true bisexual girl to have fun all as much. This idea restores my morale because this adventure certainly made me aware of my chance to have her but also made me want to fuck others to re-prove myself, to reassure me.
So we signed up on a libertine site. Above, many sex-starving men and couples have contacted us, but the babes alone are rude and do not respond in general. So bad ! So we tested the "live" function. In fact, the concept is that we can fuck in front of our webcam and that people online watch us and comment.
On returning from the club, she was like a crazy girl. The good news is that we did not stop fucking during the weekend! And once, we did it in front of the camera. We had over 500 people watching and encouraging us.
On the other hand, like at the club: they were almost all on her, except for a few gays and two or three chicks. They said she is superb and everything but for me, nothing at all !!! Really, I feel like I have no value in these conditions. Finally, I exaggerate, some have nevertheless greeted my performance… But hey, the thing is that, before, it was she who was fighting to have me and there I saw these experiences of libertinage as if she was the price in the relationship and I the lucky to have her…
Finally, we fucked for more than an hour like that, it was very exciting, I had an awesome orgasm and she had 3 or 4 extraordinary too. We must be a little exhibitionist, in fact!
At the libertine club, there was nevertheless a very pleasant feeling of non-judgment, all this seemed very natural for everyone. Afterwards, when we came out and we found ourselves place potting in front of the normal bars, it was weirdy. As if we had emerged from a little bubble… We spoke with a libertine guy from the club on the way back, he explained to us having started with his girlfriend of the moment but since that day he has difficulty to find a girlfriend because it scares people in general as soon as he talks about the libertine world.
For the anecdote: the following Saturday evening, we went in a normal bar. We found it a lot less healthy. We found girls who were receptive to the idea of ​​making a threesome but were very strong to feel guilty or to be afraid of the judgment of others so none went to the end of the process. They disappeared in the bar after saying that they were interested… Out of nowhere, there's even one who said that she found me "not my type but OK": I found it disrespectful, fuck! Why are girls going to judge us like that? Me, when a lousy one speaks to me, I make sure not to hurt her if I'm not interested… but the lambda chicks are apparently much more cruel than the lambda guys.
Other news : next Monday I'll start my new job. And I hold on without Zoloft. So, my life is improving, I think… I also lost some weight, I will continue like that! And finally, I did a STD test and I have nothing! Cool !!!
May the God of the Game be with you!