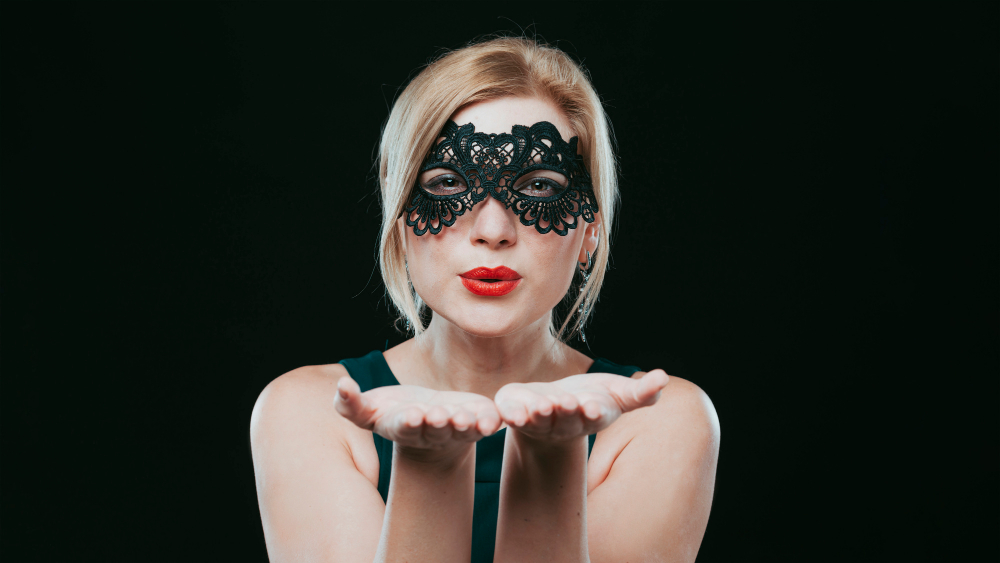 I have recently immersed in the libertine world like a submarine destroyer. I saw some very exciting things and some surprising concepts. I have also found out some practices that I had instinctively tried without being "officially" libertine. Today I would like to share these discoveries with you!
Between couples!
The side-by-side swapping it's when you fuck your girl next to another couple who has sex. Without that there is no contact between you and the other couple. It's like a fuck in front of a porn. Except instead of facing a screen, the scene takes place under your eyes. What is the point of doing it rather than watching a movie? The idea is to enjoy pheromones and sexual energy that invade the room and to excel in bed to show the other couple what we are able to do.
The Mixing it's when you fuck next to another couple who also fucks… but this time, you can touch them all. If you are not bisexual, of course you can get away with touching the wife of the other man. This practice includes oral sex (not an obligation) but not penetration. You should know that some couples define boundaries… for example, "we do it together but I'm the only one who can penetrate my girlfriend."
Swinging is when two couples exchange partners completely while mixing. In other words, it's like the Mixing but with penetration!
I already made the Swinging and Mixing during my trip in the seduction community. I did a lot of swinging with my buddy Padawan and Mixing at the amazing "strip card game" party that turned into orgy. I'd like to try the side-by-side swapping now…
Practices that surprised me the most!
The candaulism is the practice of love when the guy offers (or lends) his partner to one or more other persons. There is a pretty amazing variant of candaulism, the "cuckolding" practice : in addition to being a cuckold, the man who lends his wife is humiliated and insulted by the pair of lovers. And he loves it! Well, why not, after all, everyone's fantasies must be respected! Like what, we're all different…
BDSM it's all the practices that use pain, humiliation, coercion (by force or by tying the person) and the staging of fantasies such as master and slave. Warning, despite what one might think, all this is done with respect : these are just people in the same wavelength having fun together. There is even a safe word decided in advance among the participants to stop the game if necessary (eg if the girl too much wants to pee).
The sitophily is the fact of loving having sex while playing with food. Who has never covered the pussy of his partner to lick hungrily?
Among all this, I have only tried sitophily. Well, I have quickly attached girls with stuff such as handcuffs but it is still a very very light BDSM. That said, I think it would excite me to fuck the wife of another man in front of him (but it would surely embarrass me at first).
Sex together!
A trio is a threesome. This can be WMM (2men/1woman) or WWM (1 man/2 women).
The square it's between two couples… or, at least, it's when there are four participants.
Orgies it's whenever there is more than four players.
About male plurality, for the biggest delight of those ladies, there are:
– The gang bang : a woman is taken by as many men as she wants! The queen of the party decides what she wants and who she wants. Since we are in a respectful environment, men have to respect her choice. Sometimes the husband of the woman who gets screwed is present. It's not really instinctive but some men love it. Good for everybody!
– The assembly blowjobs: a woman decides to suck several men who line until she takes care of them. I saw this in a porno once, I was quite turned on! Two chicks had aligned 5 guys and wanted to be the first one to finish (like a race) : they had to make the 5 guys ejaculate as soon as possible to win !!!
– Double penetration: often one in the pussy and one in the ass.
– Bukkake: the woman gets a cum shower, all the men ejaculate on her.
I tried different types of trios and foursomes. I would like to make a real big orgy with like 10 or more, I think it would make me very hard! I think it would excite me too to be just a man among others in a group that sexually destroy the pussy of a girl (but not my girlfriend lol). Really, being an object like that, I do not know why, but the idea tantalizes me! Or is it the fact that the girl behaves like a real bitch that would drive me crazy. I do not know… well, what counts is the result.
Exhibitionism!
Exhibitionism is when we like to show our body naked or to have sex in front of people. Voyeurs are those who like watching. This can take place in a club or on the Internet via webcam. Some websites to be watched by hundreds of people while we quietly fuck our girlfriend at home. It adds spice, especially when you read their comments… "Miss has a goddess body, Monsieur has a good jerk!"
Hugs corners it's where you can have sex in a libertine club. They are often equipped with one or more mattress. We can choose rooms open to the eyes (with a window) or not. Otherwise, we also have the option to lock or not the door : if it's left open, it is not uncommon for people to come jerking off next to the couple who fucks or offers to join. It is certainly more exciting to masturbate next to a beautiful girl who is taken than watching it far away from the pussy. Well, I guess, I've never done that yet…
I sincerely believe that I have a little exhibitionist side anyway. At first it was causing me problems with erection when people looked at me fucking but now it kinda dopes me.
Other things to say…
Sex-starved are pains in the ass harassing couples and especially single women to fuck them, they are often disrespectful. It can quickly become oppressive especially when the girl is naked and the guy chases with his cock in hand or too heavily insist and pretend to do not understand when the answer is "no"…
Sometimes we are asked if we are Well built, or very WB or VVWB : basically, it's to determine the size of the cock. One can also wonder if Mr. has a "big cumshot " : is the guy gonna drop a huge amount of semen or just two/three drops! There are chicks who love huge dicks, others who enjoy big black cocks, and others who want that we ejaculate a lot of semen on them almost to the point of the walnut…
The principle of not judging and having a great freedom when it comes to sex is pretty cool. It works with our bodies, our practices and our performance. So it's relatively liberating… Swingers clubs have a rather unhealthy reputation but actually I find them healthier than conventional clubs in which chicks play comedy. But, it is difficult for one man to exist in this environment and it is expensive (a libertine club entrance is at least three times more expensive than a normal entry in a club). In addition, it is not sure that the guy will fuck (we are not with whores): few chicks assume to go to the libertine clubs even among those who just want sex without headaches. For couples, it's cheaper and more fun but finding single women for threesomes is difficult (they are rare so are the prize). Between couples, you must love exchange. Sure it's exciting to have sex with a beautiful girl who came with another man… but this guy will probably fuck our girl too (the downside). And most often, under our eyes! Then, it is not like if he was a lambda weirdo who will boast all "hahaha I fucked his girl"! It is in theory a respectful man who does not see malice and also gives his wife to you in return so well, it is quite healthy, it's a win-win scenario! It gives a breath of oxygen outside the couple for better weld on. Personally, seeing that my girl is desired by a lot of guys makes me want her even more. But watching her getting fucked by another guy… I'm not sure I could (although I have nothing to lose in fact it is just a question of mindset and context)! With a girl we care about it's much harder than with a lambda sexfriend, I guess. But that's not it, the principle… that would be too easy !!!
In short, libertarianism can be a good thing if done in a proper mindset by people whose brains are slightly evolved. For sure opportunistic sex-starved, it's boring… Then I guess it's also a question of maturity and self-confidence (to be able to assume fucking with a public for example). The rules of the game apply in this environment but to a lesser extent because a lot of taboos have already fallen. It's another world! And acquiring a libertine spirit is liberating but even a PUA is far away from that. The two things are not mutually exclusive of each other but it is not at all the same thing either. It's a big challenge but it is sure it could make happy people that it suits!
Again, we must look beyond preconceived ideas…