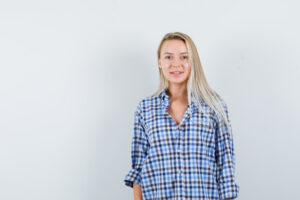 May 9th 2017,
Yesterday, I have been flaked by a girl on Adopte then, the only rescue plan that I had was a girl a bit too fat for me. I hesitated to fuck her but, finally, I respected myself and I was right. I prefer to stay at home working on the training Cyprine and to approach on Tinder really sexy girls who would motivate me. To reward me, the God of the Game allowed me to fuck a 19 years old pretty blonde .
I talked to this girl on Tinder for almost a week but it had not yet given anything concrete and I did not put heavy on her: she was never available and answered my messages once every three days. Last night, she told me that she could not come to my house because she had to go to bed early. But, after a while (I do not know why), she asked me "what are you looking for on Tinder?" I answered that I am not looking for anything serious, that I take with pleasure what life gives me without trying to always have more… and she said to me "then you can come to my home if you want".
Since she lives just 15 minutes of walk from my place, I went there. It was a bit of a last-chance mission because I did not have anything else to put in my mouth. Fortunately, I was not disappointed when seeing her… aesthetically speaking she is hot, however, mentally, she is quite special.
It is a kind of babacool that smokes three or four joints a day. At her home, it's a mess and it's pretty dirty… but she's still pretty. She lives with a roommate but her friend was not there and she was bored. So, we talked for a while on her couch while she smoked the "bedtime joint". She repeated to me two or three times that my way of looking at her and keeping close to her disturbed her a lot.
I pretended to be offended… but, deep down, I knew what it was going back to: it was sexual tension. Nevertheless, I was not sure I could fuck her because she was kinda distant with me. I a little sexualized by asking her to show me her tattoos and if I could touch them but that's it. Less than an hour after I arrived, she nevertheless told me "I'm going to bed, I'm working early tomorrow… but you can sleep here if you want… it's not polite to invite people for only 30 minutes".
I did not ask too many questions and followed her to her room. She turned off the light and put on her underwear. On the one hand, I thought she would not have invited me in her bed if she did not want my cock, but on the other hand, I thought she was so special that it could really be a form of politeness of drug addict.
Finally, I carried my balls because I told myself that I would really be a big virgin if I slept next to a girl without trying to fuck her. So, I also undressed and touched with her. As we continued chatting quietly while I stroked her, I pulled up her t-shirt. She told me "you're very direct" when I kissed her breasts.
I asked her if it bothered her and she said no. So, I fingered her… and she jerked me back. Then, we touched each other completely naked and I fucked her in the missionary position. Then she asked me to lie down and ride me. But as she smokes a lot, this girl was out of breath after 10 minutes of sex.. so I finished her in doggy style.
This is the second girl that I fuck in the dark in a week… what's going on? Is it a new fashion? In any case, it's not great for my libido: I like to see the pretty buttocks of women I take.
Finally, I fell asleep next to her. In the middle of the night, she came to rest her head against my shoulder and I found it really cute. This morning, thanks to the light of day, I finally saw her naked and found it really appetizing. It made me happy to have slept with her so I congratulated myself inside for the coitus… with a little delay! 😉
May the God of the Game be with us!