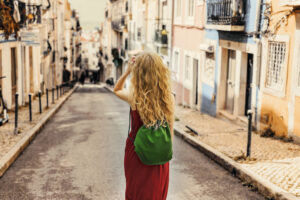 April 16th 2017,
Last night, I went to an Adopte girl. She is the one who hooked me up on the site saying she had always dreamed of falling on a profile like mine… and she would love to meet me. This is a great corsican who is in her thirties well, but who is still hot… so I could not refuse the offer.
She invited me to her home in Trets, on the outskirts of Aix. I was still tired because of the evening of yesterday but I liked well the idea of ​​linking two fuckcloses in two days so I moved my ass. It is always necessary to move our ass because it is normal to feel stress before experiencing an extraordinary adventure. It is less normal to let this little ball in the stomach prevent us from launching ourselves and achieve our goals! Acting in this way would reveal an enormous lack of character!
I was doubly motivated because she looked really sexy: tall (more than me), slim, beautiful eyes. She did not disappoint me at all when I saw her… especially that in addition, she releases a certain assurance that made me hard.
Her history ? She lives alone with a cat. She recently left her guy after 10 years together. But she has no children, so there is nothing left of her relationship: that's what makes her say that she lost a lot of time… so, now she's determined to enjoy life! And that, it's nice!
She told me things like "I'm going to be 40 in a few years, the good guys will not want me anymore, so I have to enjoy now… it's becoming urgent! But when I was younger, I did not realize all that… it's a shame! I am determined to make up for lost time."
We barely had time to exchange a few words and to drink a glass of water that we were already kissing. She kisses well and knows how to play with her tongue, this naughty girl. It promised for the next step!
Then, after a few minutes, she showed me her room. She had prepared the bed and a dim light for the occasion. So I licked and fucked her several times. We did a lot of positions. She was delicious and knew how to get down to the stake. It changed me from the little girl of the day before who had made a lot of stories for not much. The beautiful corsican told me that it was the first time she slept with a stranger and that it was weird but that it excited her thoroughly. The only downside is that she apparently does not suck. Too bad, especially that it makes successively two who do not eat me while I take great care of their pussies! She also congratulated me on my skills in the bed, and that's nice!
I was also put off by the fact that she is smoking and constantly leaving the window open. First of all, because it was cold so it froze my balls literally. And then, because she lives near a swamp so there were a dozen frogs who were doing "Croâ croâ" to the rhythm of my kidney shots, it was boring. But hey, all these were just details and it was good.
After the sex, we talked well and hugged. It was nice. Her cat (who is apparently a female) has even come to bed on me after shitting in the middle of the living room (she probably wanted to show her dissatisfaction with the fact that her mistress has fun without her). The beast put me pussy hair full pants… but it does not matter!
I made her purr, just like her mistress, a little earlier in the evening. The two females wallowing on me, it made me feel good like a prize…
I left completely tired, but it was worth it. Fortunately, my Cyprinemobile knew the road by heart!
May the God of the Game be with us for the rest of this adventure called life!