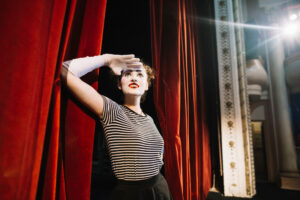 April 23th 2017,
Thursday night, I returned to Lyon. In the train, I read The four agreements, which I strongly recommend to you. It is not a seduction-oriented book, but rather a personal development book that makes you feel freer and  helps you to don't give a shit about the judgment of others. Moreover, all this can indirectly help in pick up and even in everyday life.
When I arrived at the station, La Prof was waiting for me on the platform. I think she really wants us to get back together. But we will see that after the release of my training! So, we went to the restaurant, we played : we hide and then look for Easter eggs in my apartment and we spent the night together.
Friday, I went to order a new pair of glasses (and I made solar too). It had become an absolute emergency because I have had severe headaches for about two weeks (my previous pair of glasses was no longer suitable for me). It would be a shame to pick up chicks and not be able to admire their pretty small tits shudder, all the same!
By the way, on Friday night, with La Prof, around 7:30pm, we were posted at the metro station Garibaldi exit to wait for a 19 year old brunette who had been chatting with us on Tinder. This is an artist, an actress who is doing a theater school: that is perhaps why she was interested in our proposal for a threesome. Artists are generally less cold-eyed than the others, and then, they like to make new experiences to see what we feel in this or that situation.
FYI, I do pretty much the same approach every time on Tinder… so I can easily show you a model, a frame, to help you make threesomes with your girlfriend or your sexfriends. If you're interested, know that I have screened the entire conversation on Tinder and I share it in the Cyprine training.
The little artist was quite suspicious on the app, that's why she wanted us to go and get her at the subway before coming to our place. She wanted to see if we were not psychopaths, which seems to me quite legitimate and normal. So, we talked on the way to go home (it lasted about 10 minutes) and it went up to my place without problem.
I proposed to play a strip-card game on my bed. It was quite exciting! I won so the girls were naked while I still had my underpants. They had the good idea to jump on me, to fuck me and suck me together. Blowjobs with two tongues, it's really great when it's coordinated. Then, I licked both naughty girl in turn and they enjoyed. They fucked together too. The two loved spanking, so it was slamming everywhere, it was great! When I took the youngest doggy style, it was exquisite. The Prof and I really make a good team of libertines!
We had an appointment at 7:30pm and the girl left at 00h20: we did not see the time go. I was really surprised to find out that it was already so late… but it's usually a good sign when the time expands like that. While the actress returned home, La Prof fell asleep against me.
Thanks to her for being willing to be my accomplice for this threesome: the value of my training will increase significantly thanks to this little adventure, I guess. I do not know any other coach who has proven and explained how to make threesomes with 2 girls. However, with a good methodology, I am sure that almost everyone can do it. For the anecdote, you should know that Mystery in The Game has tried throughout the book to bang two chicks at the same time but never arrived: I could give him lessons, hehe! 😉
I hope everything goes well on your side, I still have two big challenges: succeeding (at least) one fuckclose in the street and (at least) one fuckclose in the night. Then, it will be necessary to make the different montages. All this in a month and a half. It will be hard but I am very motivated.
May the God of the Game be with us all!