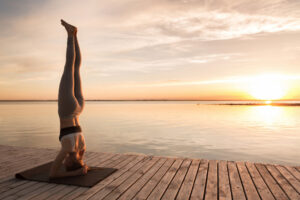 April 15th 2017,
I went to Aix, at my parents' house for 8 days, just to celebrate Easter with my family and to ring the bells to some bourgeois.
On Adopte, I approached a girl who thinks she's gifted ("I'm a little genius" she even dared to write in her description). It made me laugh so I played with her (today all people who are a little "weird" consider themselves as gifted to reassure themselves while few really are very intelligent).
She told me about meditation and all these things, as if they were real revolutions when it has been around for hundreds of years.
As I am a little initiated, the talk was not difficult and it is probably what seduced her. She told me that she did not have sex for 3 months because she is fully conscious and so is feeling good. I wondered how it would be to live a session in full awareness of my cock in her pussy…
I tried to make her say that she wanted me to fuck her, but she did not let go. So, we agreed on a date last night in a bar, to see if "the energies flow well between us" before going to fuck at home.
The date had lasted an hour or two. I caressed her hand and used my eye contact that plays with the sexual tension. She became all red… suddenly, she threw herself on me to kiss me. I am not kidding and, fortunately, to prove it, I filmed all that… you will be able to see the scene in the Formation Cyprine!
Since I felt her hot, we took my Cyprinemobile and went to her house. There, when we should have jumped on each other to copulate like animals, she began to eat a grapefruit. And, she took her time !!! How to kill the atmosphere in one lesson. Probably an avoidance strategy…
Then she gave me a lot of bullshit that was actually nothing but a last minute resistance: "I do not know if I really want to," "I think I do not know you enough "," I do not know how to do it anymore "," I do not need sex anymore now that I meditate ", etc.
If you want my opinion, she must have suddenly become fearful to house a cock in her pussy. But on the other hand, she wanted to. That's why she was torn between making the effort to get out of her comfort zone to enjoy or ruin everything for ease. So, I did the right thing to calm her down while maintaining sexual tension at a certain level.
Miraculously, I managed to make her lie down and place my finger on her clit. From there, she did not say she did not want sex. It was not easy to make her orgasm because she was really tense, but hey… I still did!
Once very hot, I ordered her to "undress me", she obeyed and I fucked her. At first, only as a missionary, but she got into the game and asked me to go doggystyle. Oh joy! However, during the change of position, one of us had to rely on a latte or something and we broke her bed. It was funny: we finished fucking as if nothing was wrong not to break the "energy of the moment" and then we repaired the bed as we could.
I left her quite happy to have accomplished my mission doggy but, however, I found this chick pretty boring. In other words, she plays it very "free woman, accomplished woman" but… in action, it was a hell of a struggle to get her to let go, despite the fact that she was very eager. The fuck was not bad but making all the efforts I had to make to get there, was it really worth it…?
The worst thing in the story is that I lost my glasses. In fact, on my recordings, I am seen arriving at La Rotonde with. Then, I remember putting them in my pocket for the date because they are broken (it's not very aesthetic, I would even say it's tramp). But, leaving the bar, I did not have them anymore. I went back to ask the bartender at 2am if he had not found them, but no… Oh misery! Well, they were really in end of life but it upsets me anyway.
May the God of the Game be with them!