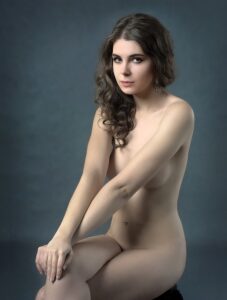 On November 13th 2016,
Last Sunday, a pretty little brunette came to our house.
She arrived around 4 pm, at tea time: she had brought 6 beers.
She has drunk two or three alone, just to get comfortable. We drank one, out of politeness.
This is a girl that we had picked up on Tinder in late September. How to explain that she took so long to come? In fact, she procrastinated. So much that I thought she would never come. But one day, she revealed to me the real reason: she had planned a date with a girl and preferred to try with a girl alone before coming to see a couple because she had never done anything with a woman.
The worst thing is that the girl in question did not stop flaking. She behaved so needy. So, it scared her. But it suited her to be scared: at least her project was not moving forward and she did not need to get out of her comfort zone. It was when she explained to me that I was able to argue in order to change her reality.
In fact, it's true: it's better to have a guy AND a girl to start with. Like that, the guy can explain how to make a woman enjoy with a model.
Fortunately she is really beautiful, it catches up. She has a very pretty face with beautiful hair. Her body is very thin. Unfortunately, she smokes, but for a one shot it doesn't matter.
She told us that she had dumped her ex two months earlier and sexually it was not terrible, so she is catching up now. Under the influence of alcohol, she confessed that before coming, she felt very stressed and that to reassure herself, she told herself that she could leave at any time if she did not like us. Which is true.
Once she was not too stressed, we made a game with dice. Sexual positions were determined for each score. Each time, it should last a minute (which frustrates well and is very exciting). It was practiced either at two or three, the chance chose. It's not bad this game we developed, I should market it.
So, we did a lot of preliminaries. We all warmed up, licked and sucked. Then, we make positions to three:
– doggy style while one licked the other then we exchanged girl;
– one babe gets licked by another while I took her in missionary;
– a woman was riding me while I licked the other.
And each time, we played again. In the end, they did things together, like the chisel and the 69.
Before leaving, she said that she agreed to make a foursome with 3 girls. Then, on the way back, she sent us a text message to thank us for "allowing her to perform this experience" despite her "inexperience".
During the week, my girl did not piss me off. There is progress! There was some start of arguments but nothing serious compared with what it was. So, I do not regret not having kept her.
In the office, that's it I started my DEC. Which means that in three years if I hold good, I'll be a chartered accountant. I will be able to start my business and work at the times that suit me. That said, my bosses have changed a little since it is a question of joining the DEC: they are less cool and much more stressful, demanding, they speak to me less respectfully, etc. They probably say themselves that it is acquired, that I am there for 3 years, so they let go.
I released a new ebook that I find (modestly) rather successful on the Friendzone and Sexualization: I have already sold 7 in three days so it's a good launch, at my scale.
Thursday night (eve of November 11), we went to the "couple party" in a well-known swingers club in downtown Lyon. It was much better than the other nights we spent there: there were no single men who followed us everywhere like dogs in heat, the entrance was forbidden to them. On the other hand, it was allowed to single women but there were none either. Astonishing, is not it…
The people were necessarily older than in the young parties, but it's ok, there were beautiful women of 30 years among the mummies (I'm just kidding, there were fucking MILFs). We saw people meeting in the jacuzzi to swing. They had surely made an appointment from a site libertine. Other exchanges between couples were done on the job.
There were a lot of people, I have to say, so there was a bit of everything, actually. But I have observed that, even among young men, I am not one of the fattest : far from it. Although I have not lost more weight since my last FR, I have not get fatter and it's already a good thing.
Me, it excites me to stare at chicks geting fucked but it bothers a little The Teacher. Suddenly, after a while, we ended up showing off in our turn. She sucked me in the hallway where a lot of people passed. Some couples stopped to watch us. Even those who did not stop had a look.
There was a pretty blonde in her thirties who looked at me for a long time in the eyes being blowed while her guy caressed her breasts. It was very exciting.
Then I took my girlfriend with my fingers and my cock. After, we went to make a sauna and we came back home praying not to have caught cold. The moral is that it was nice but too expensive for what it was (€50 per couple). Especially, for us because swinging, it's not too much our thing. So, I do not think we will return often.
May the God of the Game be with us!