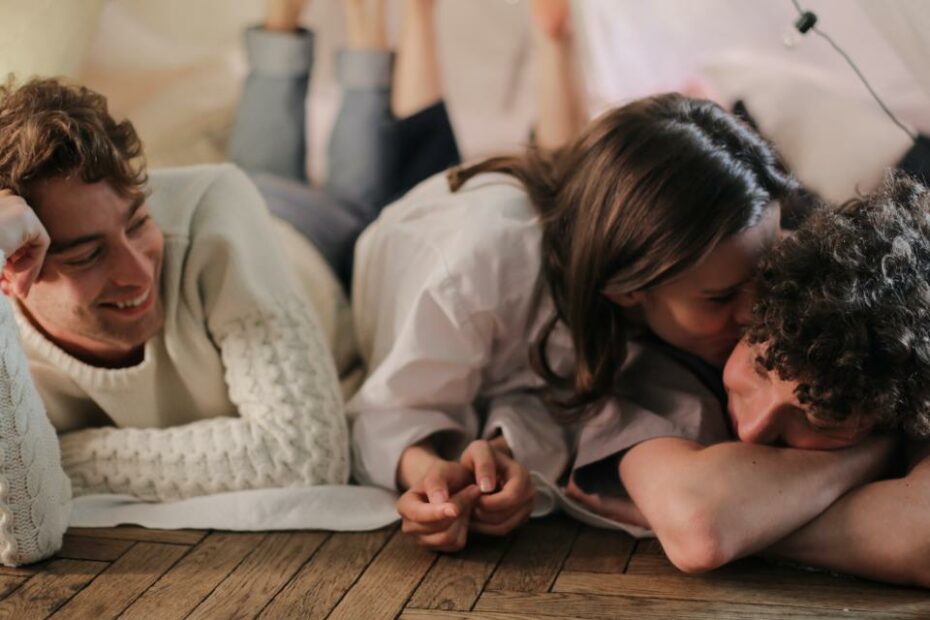 One of the things that surprised me the most when I started to frequent the libertine world was that many men had a fantasy of seeing me taking their wife.
The term "candaulism" and its English equivalent "cuckolding" were twenty times more searched on the Internet in 2016 than in 2004. But you shouldn't think that this is a simple phenomenon of fashion since this libertine practice has existed since Cusaule (741 BC). Let's say that the advent of the Internet has just facilitated the realization of this fantasy.
Definition
According to Wikipedia, Candaulism is a sexual practice related to the excitement of seeing your partner exposed to the looks of other men, or even having sex with another person.
In fact, this practice, which combines voyeurism and exhibitionism, is close to swinging. However, we are not talking here about swinging partners. In general, the guy who has this fantasy is not directly involved in the sexual act that takes place before his eyes. He only produces a personal satisfaction.
Do not think that the libertine man who practices candaulism with his wife does not love her. On the contrary, it is usually very loving men who, excited to observe the reaction of others in front of their partner, turn to this practice. Moreover, they are not jealous because they are sure that their wives love them in return.
The motivations of candaulism:
– The man is excited to see his partner making love with another (this is the fantasy of many guys to want to see their wife penetrated by another cock).
– He wants to see other bodies with his partner because it can revive the flame, especially after a few years of common life.
– He no longer feels able to fill his wife then want other men to deal with this task, because he loves her…
– He wants to better observe the enjoyment of his partner from the outside.
– He is proud to "lend" his spouse for a few hours or for an evening because it pleases him to see that his wife also excites other guys.
– He fills a homosexual fantasy by seeing another man naked and erect.
– He fulfills his desires as a voyeurist.
– Let's specify that some men who love submission adore the fact of being humiliated by being cuckold. You have to respect that!
Attention, the voyeur man plays a big part in this practice, even if, a priori, he is only an interested observer:
– He participates in the choice of his wife's partner(s).
– He often writes the script.
– He can interrupt the fuck at any time.
But you have to be careful because this practice can have negative effects on the couple. Indeed, if the lady is dissatisfied with the relationship and wants to take a lover, her partner opens the doors of adultery to her. For this to be beneficial to both people of the couple, that it spices up their sex life, they must:
– Have excellent communication.
– Both of them feel a sexual arousal in front of this opportunity.
– Make sure that they find good partners together.
– Determine the conditions of this adventure before even going to the act.
– Be comfortable with the nudity of a third.
– Determine if the experiment will be photographed or filmed.
– Protect against sexually transmitted infections.
– Talk after the experience, to evaluate the discomforts and the pleasure felt.
Other Warnings:
– The couple could live major conflicts once the fantasy realized, especially if the man is possessive. Jealousy could undermine the relationship after the act.
– The sex life of the couple can be transformed… for better or for worse.
– A certain resentment can be established if the woman accepts caresses or positions that she previously refused with her husband (sodomy, for example).
– The woman could be uncomfortable, facing her spouse, if she enjoys more than with him.
– The lovers of one evening might decide to see each other again in secret.
– The guest, for his part, may experience discomfort or even erectile difficulties due to the particular context.