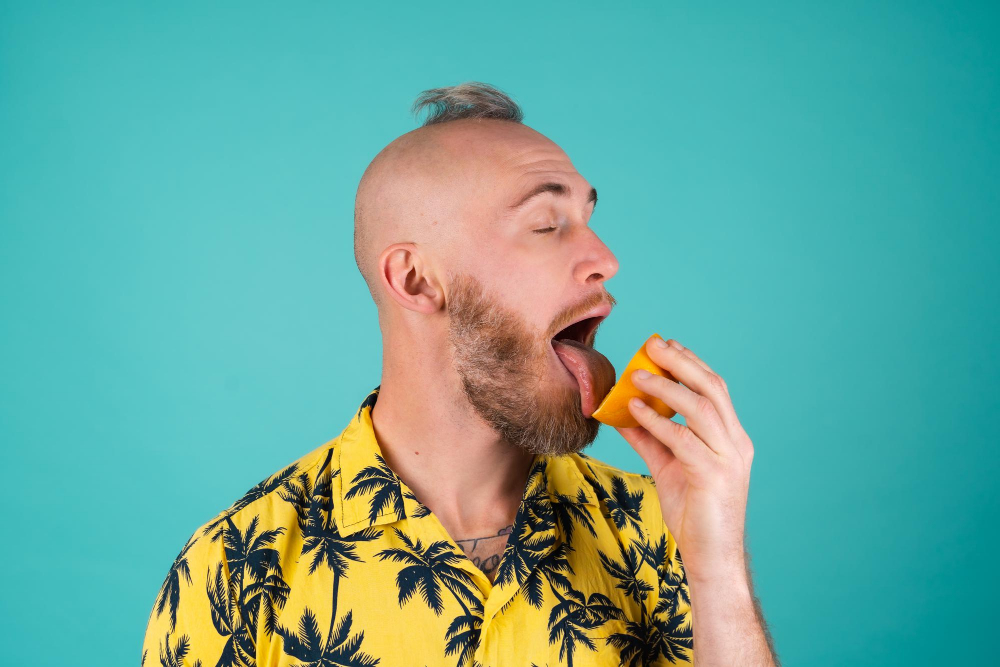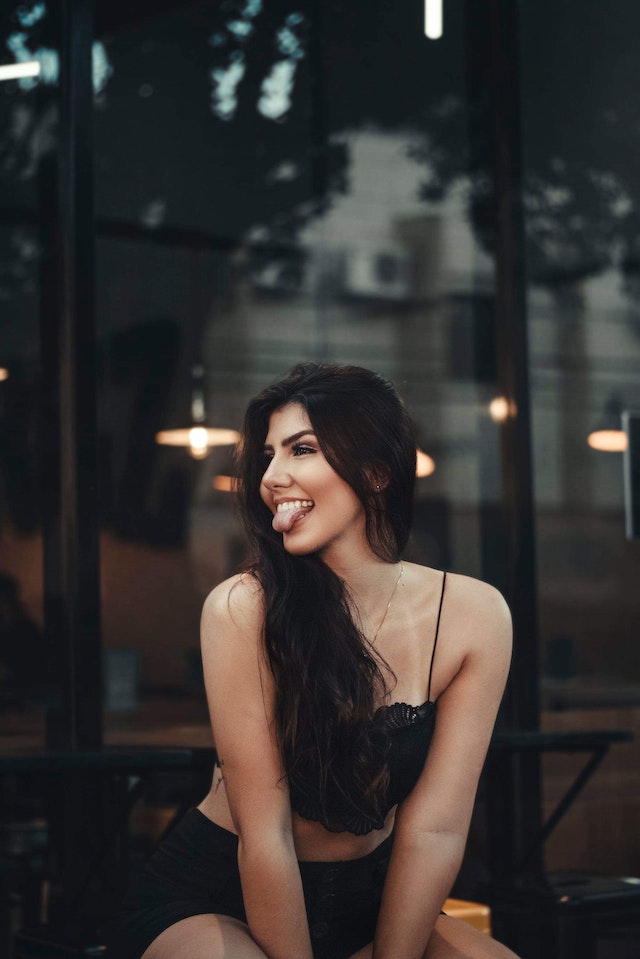 I guess that I am not the first pretentious who wants to give advice on how to do a cunnilingus … but I am Cyprineman, sexpert famous for his gift: being the king of pussy-licking in Lyon and Aix-en-Provence.
Cunnilingus preliminaries
Cunnilingus is an act of domination
The cunnilingus is an act of domination because you control the pleasure of your partner. Hold her firmly if she moves her legs too much and you will feel even more than you have control!
Cunnilingus has long been considered humiliating for humans in some cultures, but today, it's all over, equality between men and women forces, morals change!
I personally set the example by performing a sextape for my training Cyprine with my accomplice where I really show you what a good cunni is and gathering testimonials of many girls with whom I slept who testified that my cunnis had made them a hell of an effect !!!
Kiss her erogenous zones to warm her up
Know that there are never too many preliminaries. Excite her until she begs you to take her (verbally or not).
Start slowly. Lick her neck. Get closer. Put a hand on her pussy. Do not fool her or anything crazy: just touch her, caress her gently… and go forward.
Attack her back, her hips, her shoulders, the top of her pussy. Continue the stimulation. Create sexual tension. Make want to suck you. Until she can not handle more.
Do not comment what you are doing "ohlala what is happening to us I'm going to fuck you": it could wake up the logical part of her brain and block her. We address the emotional part of the girl's brain!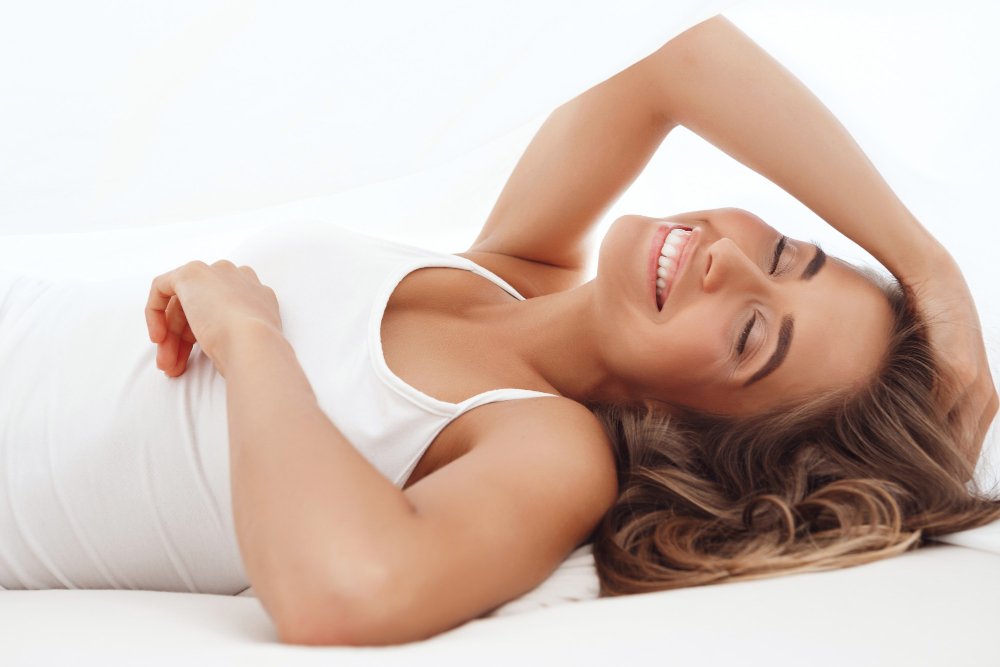 Go finally between her legs but do not rush on her pussy!
First lick the inside of her thighs, near her pussy.
Go down again and heat her legs, then her lips gently then gently spread the lips of her pussy. Kiss and lick her tits, her lower abdomen and her thighs before you get interested in her sex.
To begin: kiss her breasts, go down kissing her little belly, her belly button and then continue down to attack the point that interests us. This should not be too easy for her, the anticipation will raise her desire, just like in seduction.
At first, use your tongue to make the area wet. By putting a cushion under her buttocks, you give her an ideal position. Do not blow in the vagina, it's very unpleasant. Explore the recesses of her vagina and lips with your tongue in "hard tongue" mode. Browse her sex in different ways, lick, penetrate, turn, lap, suck…
Different ways to make a cunni
In fact, some like to put their mouths like a duckface (it helps a little at first) and position it on her clit. Normally, you feel it under your tongue, this damn clitoris, like a little hard button…
It is very rare that I had to go blind but it happened because it is very discreet in some. That said, by following the different diagrams that I included in this article: you know in which zone it must be and it is enough to lick there (being always just on it is not always optimal).
I think licking is good but sucking is excellent too: suck it as she sucks your cock that would not be hard yet. And no, it does not make you a fag. For her to give you her rhythm, position your mouth on her clit and do not move, let her indicate the angle. Put your fingers in her vagina (in "hey come here" mode) and touch her body too while you suck/lick her.
Continue: pay attention to the non-verbal feedback she sends back to you to find out if she likes it. Continue what works! Place your fingers against her sex by making a V oriented with the bottom towards the buttocks and the top towards her belly: it is the zone to be treated during the cunnilingus (a mark).
Make a good cunnilingus
Go easy at first. Take as much time as you want. But you need at least 10 minutes (or 30, depending on the girl), so find a comfortable position. Keep nails short, clean and filed.
Use a thin but hard tongue like a cat that drinks water. You do most of the work with the sharp 1 centimeter of your muscular tongue. From top to bottom? Circularly? It's you who choose, you can alternate too. Meanwhile, your hands caress her.
Make longer preliminaries so that she relaxes more… do not force sex, give her desire rather. Be attentive to the indications she will give you in spite of herself…
Do not blow in her vagina. Especially not ! It's dangerous !!! Watch out for that!
If you have a doubt about your performance, ask her for the pace and pressure when playing with her clitoris… there are some who are really sensitive and it can hurt or scare them especially when cold or approaching orgasm. Be careful with the teeth, just as she must be careful when she does a blowjob: respect.
Make a woman enjoy by cunnilingus
The girls do not always show their pleasure immediately as soon as you touch their sex. But after a while, their legs are shaking.
When she approaches orgasm, she may ask you to stop or shake your legs. At this point, place your hands in a ring around her thighs to prevent her from choking on you when she is going to cum. But continue! There are some who are afraid of orgasm because it is something very intense…
Have a finger in her during orgasm and you will feel her vagina contract. Stop as soon as she reaches orgasm because after that becomes very sensitive. I like to stop just when they orgasm and watch spasms! It seems they enjoy themselves after!
If she approaches orgasm, she can mean stop by tightening her legs. I do not advise you to obey: make her enjoy like never before. If she does not give it back to you, give it anyway, for the sake of giving (God will give it to you or she will thank you afterwards). Do cunnis because you have to show that you like your partner's body. If the smell bothers you then breathe through your mouth but be careful put your nose so that you do not suffocate either.
What to do after cunnilingus?
Do not kiss her directly after cunnilingus… before, wipe at least on the sheets or against her legs. It's politeness!
To make her a cunni is much easier than to penetrate her. But often when the tongue is inside, everything comes inside! So you know what to promise them instead of promising them a good dick!
Afterwards, to make herlose his head, it's also good to finger her at the same time as you lick her. To find out where you are on the scale of orgasm, it's a story of listening to your bodily reactions, breathing, etc. I often imagine myself opening a safe when I lick a girl! And I want to blow the lock!
All women are not fans of cunni
But a good cunni can still give pleasure to almost all women. You can either lick her as you would eat an ice cream or as a cat lapping water. If you have a tired tongue or jaw, do the fingering technique + caressing the clit with your thumb, the time to recover a little.
For smells, do not take your nose in her pussy, rather position yourself above. You can put your nose on her Pubis Mount and pull your tongue out. You can put a finger between your nose and the hole too: you do not have to stick to her vagina.
More tips on this in The awesome lover's manual.
Attention if she is on her period, do not make me say what I did not say (you can stroke her clit but no fingers in it). If you have hair in your mouth, remove it discreetly… If she really has too much hair, remember that you do not have to lick either, it's a choice. Give her the choice to kiss you or not directly after your cunni (wipe yourself quietly).
If she ejaculates (squirts) in your face during pussy-licking : it's almost only water, for info it never happened to me that a girl has a really powerful jet that expels me so do not be afraid.
Be enduring and powerful: if you are bored, draw the alphabet on her sex. I advise you to put the condom during cunni, neither seen nor known, then you fuck her directly… she will be well wet.
Positions for cunnilingus:
The lick (positions):
The Forbidden fruit :
Very good for oral sex, very intimate. But it takes a lot of trust and attraction between the partners because it leaves the woman exposed, vulnerable. She must be relaxed, your two hands on the top of her buttocks to keep her pussy open and lick her clit. Open it with your finger and the clit will point the tip of its nose out so that you can gently suck it. It is very good as first sexual position or to prepare an animal doggystyle.
See foreplay as sex: all that is sexual anyway so see that as part of the act.
Do not press the sex too much, do not skip the preliminaries, there is no time limit for that. The sex will be better after.
Keep the women stimulated throughout the foreplay and act.
The Viennese oyster:
Very intimate position for oral sex: she can masturbate or suck you while you lick her.
This is not a 69, she may as well turn her back and take your cock in her hand. She can sit up as well (but I did not find a picture like that sorry).
Lick her pussy while she sleeps:
Queen's awakening…