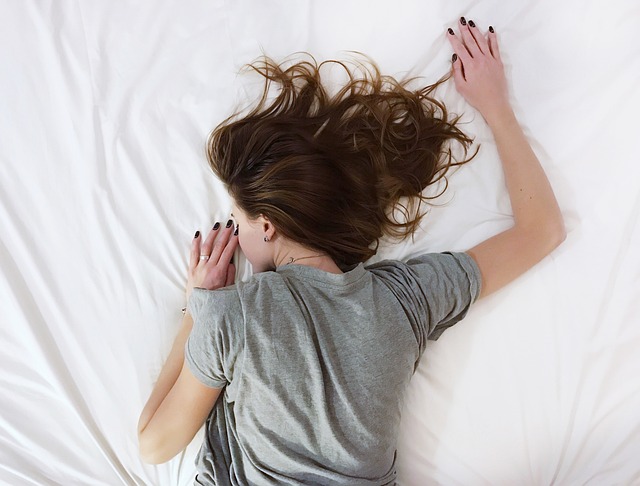 This article aims to make everyone happier in bed. In other words, I will give you my secrets, as Cyprineman. Orgasms guaranteed!
To follow this tutorial, you need:
– fingers ;
– a tongue ;
– a cock;
– a woman.
1) The power of your fingers (G-spot and clitoris)
Before fingering her, you have to warm up. I had already made two articles-videos:
– How to kiss a girl;
– The erogenous zones.
Feel free to watch it (again) !
Now, let's go in the thick of it.
First, take the entire genital area with your hand (everything is important) but go easy… because everything is sensitive. It is later that you will specifically attack Mr. Clitoris.
First, pat the area over her jeans to tame her. Then open her pants and do it over her string. Then, when she will start to get wet, go under the last underwear.
You will be in contact with her most intimate skin, it is necessary that your fingernails are short and clean (it's called respect). The first touch may be accompanied by a SMALL cringe, it is instinctive and normal : you know the privacy and extreme sensitivity of the area. Warning, if she says "NO", it is a NO and stop everything : do not take the risk of being labeled a rapist.
The move to caress there… it's either rub up and down or in a circular manner. Or around the clitoris or REALLY ON THE SPOT : all depends on the sensitivity of the girl!
To help, here are two little diagram to help you find the clitoris and the G-spot:
Once she is really wetted and open, you can finger her without hurting her. Do not hesitate to lubricate your fingers with your saliva a little more if necessary.
Start by using two fingers (index and middle). It's most of the time enough. Some want 3 or 4 fingers but it is better to wait that women say they want more before trying it. When they guide us, that's cool!
Do not completely take your fingers out of her vagina for up-and-coming but rather do a "hey come over here" type of movement. It's a bit like scratching… To do well, always leaves at least two phalanges in the pussy and you can make back-out movements with the length of the third.
When fingering, we will try to tickle the G spot. If the girl is lying on the back, it is up, on the top of the vagina, a few centimeters away from the entrance only. You will recognize this area because the texture is different from the rest of the vagina, rougher. It is this stimulation that make some women ejaculate.
One can very well combine stimulation of the clitoris and G-spot: either by taking it with both hands or by using the thumb of the same hand. After a vaginal orgasm, a woman is often too sensitive to be touched up again, contrary to point G that can endure multiple consecutive orgasms. In fact, both orgasms give different sensations.
For details, watch the video demonstration:
2 / The power of your tongue (everything about cunnilingus)
Put one hand on her stomach with your thumb which pulls the skin up to release the clitoris (useful for girls who are not VERY sensitive). In addition, it will show you if the girl simulates because with one hand on her belly you will be able to feel her spasms during orgasm.
Lick, do like a cat drinking, with the tip of your tongue a bit hard.
We can also add fingers for the ultimate combo. This way, you will also see if her pussy tightens on your fingers (she contracts very strong at the moment of orgasm) and thus, again, we can find out if she really orgasmed or if she has simulated.
You can put a pillow under her buttocks for a more comfortable position.
Average time to come with something like this: 10 minutes.
Some women at the time of orgasm, have a kind of flight reaction, you will have the "force" them to enjoy, for their own good. It is the loss of control fear ! Themselves do not control this reaction…
After oral sex, you can wipe on her legs by kissing her, or on the sheets.
Ladies please do not hesitate to return the favor, especially if it's just shyness that hold you back. There's nothing worse than licking a selfish girl. Just as exciting is licking, sucking will make you really wet ! If you feel like it, of course…
Gentlemen if you think that licking is being subjected, it is a bad state of mind. To seduce: it's better to love women, to love their bodies and want to give them orgasms. There's no place for taboo : we do what makes us happy and pleases the others. The important thing is to give pleasure and take some!
Gender equality is that blowjob and cunnilingus, it's equivalent. Too few women know that they can come with a cunnilingus. Too much believe that sex without love is zero. We need you to prove them wrong by being good lovers!
For details, see the demonstration video:
3 / The power of your cock (fuck like a god)
Here we will see how to give orgasms with your cock. But it's cool if she had some before you take her, with preliminary.
Some think 5 minutes of preliminary followed by a selfish penetration, it's cool for a woman. Obviously not, you need to be a better lover than that! With you, women must have the chance to take off like crazy. It will give you a great value and you will really be confident…
Sex is not something men snapped to women who are nice enough to say yes. Good sex is a privilege that you accorde to some lucky girls : this is a good state of mind!
Some essential positions:
– The missionary with the lifted pelvis. She must take a position to make your dick slap her G spot.
– She on you, let her fuck you or fuck her. There's the feeling of penetration and rubbing her clit.
– The doggystyle (with spanking if she likes it). She must arches her back, again to touch the right area.
You can stroke her clitoris and/or breasts while you take her. Buttocks too. You can also kiss the women. Women love the overall touch.
For details, see the demonstration video:
All my tips to make world a place of sexually fulfilled fuckers are grouped in The awesome lover's manual ! Inside, I detail a lot more things, and there are several diagrams of the anatomy to better find your way. And numerous studies (including one on the real fantasies of women).
If it shocked you, too bad for you, but someone must do your sexual education and take your broom out of your ass. I've seen too many girls over 20 years who had never orgasmed… So gentlemen, it is your responsibility !!!
Sincerely,
Fabrice (the king of cunnilingus)