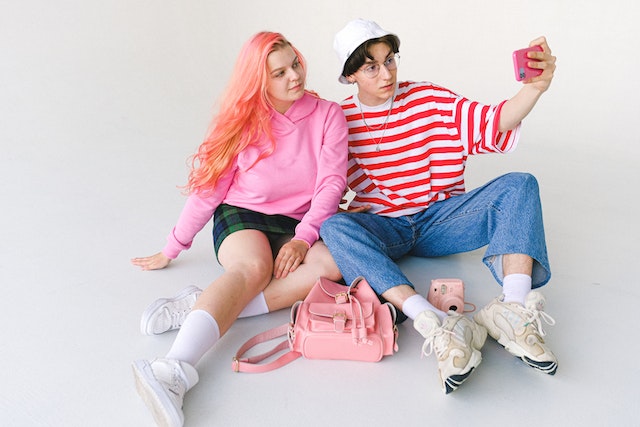 You will find here a file on the first time. With whom and how to do it for the first time? Are there differences between boys and girls for the first time?
Personally, I think I made the first time of 5 or 6 girls. So I think I can give you relevant advice to help you and guide you.
My first time
To put you in the mood, I suggest you read this article where I tell my first time.
My first time was a bit disastrous but I made the first few times of a lot of girls for whom it went really well. I think it is among others because my first time went wrong that I made a point of honor to make it a pleasant moment for others.
First time: With her boyfriend or with a guy like that?
I'm sometimes asked "how do I know if it's the right one?" And I never understand what it means to be the right one.
I do not think that girls necessarily need to marry the guy who defecates them, we are no longer in the Middle Ages… and we live in France!
Then, to know if you can go or not, it's up to you, but I advise you to gauge the guy a little: ideally, you need a respectful guy, not selfish in bed, who is able to reassure you while encouraging you to get out of your comfort zone, etc. It's a bit of luck, because you never really know people. I think back to writing these lines to the adventure I had with this young Marseillaise who used me as a man-object to discover carnal pleasures.
Be careful, this is not a reason to do anything and with anyone!
Legend or reality?
It is often advisable to make one's first time with a boyfriend, with whom we have been for several months. But the truth is that a stranger with a good mind can do just fine. Question of luck, again.
I have already deflowered girls the day I met them. I am thinking in particular of a little Arab who bore her virginity as a burden at age 25 and who explicitly asked me to deflower her. I did it. She wanted on her terms: in the shadows and without much talk before.
I warmed her well, we took our time, I licked the time it took for her to open well so it doesn't hurt. Because the first time, it can hurt… but if you go slowly and prepare well the ground, it can be only a formality and do very little harm.
Regarding boys: do it at least with a girl you like, do not ruin it with the first fat ass came. Love is at the center of everything in our society, so it is certain that if you have feelings for the girl it is always better but if there is only physical attraction, it may be enough . Indeed, sex is something very animal. Just do not say "I love you" just to sleep: it would be acting like an asshole and then break hearts.
The positions
I recommend not to neglect the preliminaries, even for a first time. Licking the girl and touching the guy's cock, getting lots of kisses everywhere, on the breasts, on the chest, etc. All of this helps to build trust and prepare the body for action.
When we are in the situation, instinct and nature take over and it is a little alone. But do not over stress and don't start asking 1000 questions at the last moment.
The basic position is the missionary (girl lying on her back, boy lying on her). But if it does not fit in this position (sometimes the girl contracted her vagina enormously without realizing it), it is better to lay the boy on the back and the girl gets on top to sink his cock as she wants.
It is often said that guys are ejaculating very fast for their first time. In fact it is the stress that can do that: he can either come quickly or soften. But I think the girl can be understanding for the first time. If you want advice on sex, I refer you to the The awesome lover's manual rather than porn. In short, play with your breath to relax and succeed your first time!
What I want to emphasize here is that, for the first time, do not put too much pressure on yourself, no one expects from you an extraordinary performance.
When one has done it yet and the other has not
Two beginners together is even more difficult!
So, if one of you did it, it's cool, but it must be understanding and caring. Or understanding and caring. It's a team effort and I find it an honor to make someone's first time!
When I met Virginie, she was a virgin and I taught her everything, for her pleasure and mine. But we took our time, because that's what she needed.
In this text, Virginie tells how she lost her virginity with me.
Here, I tell the first time of Virginie, how complicated it was, and our first meeting.
What is the average age of the first time?
The average age of the first report is 17 years and 3 months for boys and 17 years and 6 months for girls. It has not changed in 20 years.
Nearly half of people choose the family roof for their first time.
40% say they are disappointed with their first time. Which does not stop them from loving sex afterwards.
What are the things to avoid?
The rules
If possible, avoid making her first time during her period, it's already complicated enough like that, no need to add!
The derogatory remarks
Also avoid criticizing or commenting on the body or how does the other. I know it's a stressful moment and that stress sometimes makes us say or do bullshit… but in these circumstances, it's particularly vexing and it can traumatize for life. Prefer to shut up rather than say offensive bullshit.
The preservative
Far be it from me to remind you that we have better feelings and that "it fits better" without a condom. Indeed, it is better to take good habits from the beginning of your sexuality to avoid catching diseases and therefore use contraception.
Other questions ? The comments are there for that…