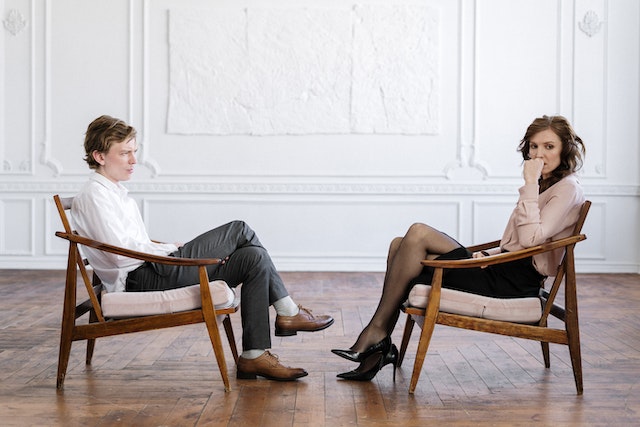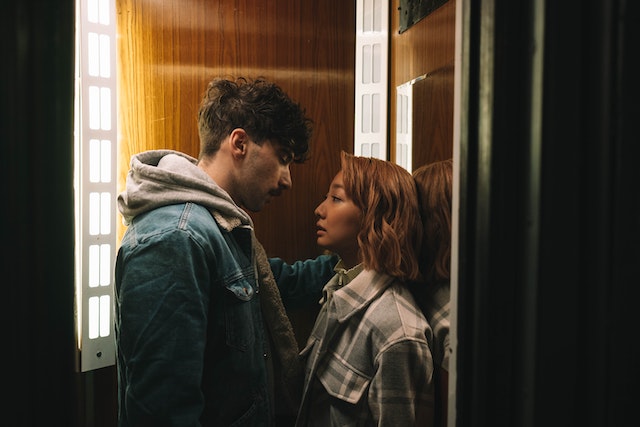 What can you say to a girl (or a woman) ?
What is interesting about a conversation with you is not the subject in itself but the way you approach it, the way you treat it. This is called originality. Paradoxically, to be original, start by being yourself. That is to say, talk about the things you like without headache. It is in the expression of your passions and interests that will emerge your natural freshness.
You're not there to interview her so avoid all the questions like, « What are you doing in life? Where do you study ? Do you come here often ? Etc. » This is the kind of boring questions whose answer does not bring anything because basically you do not give a fuck. Moreover, all the men who have been here before you have surely asked her exactly the same questions. Instead of these unnecessary and boring questions, ask her questions that stimulate her imagination and make it possible to set up a kind of challenge.
To make her speak, imagine that each new encounter must give rise to a little story. The woman to whom you speak must always tell you her own. "Who ? When? What? Where ? How?"
You too have yours to tell. But you will have to listen to her story if you want to be listened to. Especially since her story will condition yours: one answers often to an anecdote by another one of the same type.
The next time you talk with someone, a colleague, a friend or a girl you meet, do not think about what you want to say, but focus on what he or she has say. Try and you'll see that it will be fine!
Basic rules:
– Do not swear like a wagoner. In any case not, not before well knowing her;
– Be self-mocking about your body fat. It will make her laugh;
– Do not spend your time comparing her to your ex (or worse to your mother);
– Do not talk about yourself in the third person, except for humor;
– Do not put yourself at the center of all subjects as if everything was related to you;
– Show yourself interested when the woman speaks, offer her your active listening.
In your narratives and descriptions, always add emotion and sensory elements: describe what you see, feel, hear, etc. Never say anything to try to impress. Do not boast about your job, your money, your knowledge, your exs (!) or any other qualities (example: "I am a very protective man, I am super attentive and faithful, etc.").
On the other hand, try to demonstrate your value via stories, storytelling. Tell an anecdote about yourself, which implies that you possess such and such quality, but remain implicit. If she feels that you are trying to impress her, your value will diminish in her eyes.
Always be cool, playful and fun. Seduction is a game, not something really important. The ideal of a conversation would be to mix up humor, teases and questions about something she likes. Bad taste is not necessarily to be proscribed, it is necessary to establish communication with the animal that is in both of you.
One of the best ways to seduce a woman is to talk like her. But the expression "speaking like her" does not mean adopting her facial mimics, nervous laughter, or shrill voice. Because I want to preserve your manhood, I propose a much less dangerous exercise. During your appointment, you will discuss many topics, but before giving your opinion on some of them, wait until she expresses herself and then resume her opinion on your account. This is a great way for a woman to feel understood. And who says woman understood, says woman conquered. A "I understand you so much" or a "I totally agree" would obviously not do the job : it is necessary to paraphrase.
Of course, it is not a question of stifling your personality, nor of silencing your opinions and of acquiescing to all that the lady says in front of you. "Talking like her" is a technique to use from time to time in conversation to create a real connection between you two.
When you wait a little before re-starting a subject and rephrase yherour words with your words, the woman in front of you will generally not understand that you are repeating her ideas solely in order to seduce her. She will even come to believe most of the time that she has found the rare pearl: a man who thinks like her and understands her…
Extract from "The basics of  seduction"…