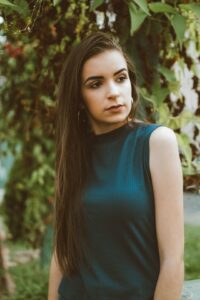 March 7th 2016,
This year, there were 29 days in February so I used this bonus day which is not supposed to exist to do a little introspection (which does not mean that I pushed a camera in my ass). I had begun writing my text, that I finished today. Then I'll tell you how I fucked a brunette who blushed easily.
1/ The introspection
I have thought a lot about my decline in NPU results (less F-closes) in Lyon. I deliberately set aside the fact that this is the fiscal period at the office so I'm very tired.
I sincerely believe that it is due to my aggression of two years ago: I still feel this post-traumatic stress and it is true that it is difficult to pick-up in a simple way when you are stressed for reasons that surpass yourself, when you have dizziness and everything on the field. So, when I go out, the simple fact of going out is already a victory for me: I'm proud of beating my agoraphobia.
Then, I have less desire to pervert the girls here in Lyon than when I was in Aix since I already did the experiments I wanted to do on the field (except the swingers club). So I need new ideas to feel a desire to test them on chicks.
And finally, I do not care because I can fuck a lot of girls online. So it is really the recreation with my friends, that I help my best on the field (and sometimes I leave so they stay with the girls). Anyway, the more pressure I put on myself to get results, the less I think I will succeed.
Otherwise, I'm still disrupted. My dreams speak a lot about death. Either I have to kill someone in my sleep, or they try to kill me. Or one of my relatives dies. They also talk about my studies, for example: "I was told that I did not get my diploma and I have to go back at school". Or "in fact, I'm not a graduate and I have to go back to university because there's an exam I've forgotten to go to and I've just noticed it." Another variant: I break my neck in a staircase and I get up very stressed. It must be revealing of my deep anxieties all the same… but anyway, I wake up almost every night with tachycardia. It does not help to rest properly!
My brother is still an asshole. But besides, it's a fucking coward who has no gratitude for those who have raised him. My father "got" the right to go see his grandson 1h every month. How? By shouting my brother violently on the phone. Permitting this visit was a tricky trap: when I got there, my brother's wife forbade him to take pictures of the baby, a real asshole. Then they started insulting him. They are really crazy. So I began to write a "letter to my brother", not to make him react (it will surely upset him) but for me, to relieve myself.
I had a job interview last Tuesday. Because, at my office, it it's a mess, as you already know. I will be better paid, there will be better clients, I will practice audit, etc. I am waiting for my promise to hire to resign.
I fucked so much this weekend with The Teacher that I nearly canceled my date last night as I canceled the one of Saturday afternoon with a lawyer (I actually fell asleep). I have no real desire to pick up at the moment, so I will slow down.
2/ The brunette who blushes
It all started with a message received on Adopte on February 9 (almost one month ago fuck) :
" 20 minutes.
The time I needed to read your profile.
3 smiles.
1 nervous laughter.
1 "fuck, who is this guy"
5 minutes of red cheeks
10 minutes to know if I will write to you or not.
I feel that I will need a phase of introspection before coming to your place. But I already know that I do not want to let you disappear like that.
By the way, I specify in case that I love to make love and that I have no problem walking around in Eve's outfit and in an enlightened apartment.
I have no conclusion. You killed me. Good night."
I looked at her profile. She just meets the 10kg rule but does not do sport. I answered because she has a pretty face and I have enjoyed her writing :
"Two hours.
The time I needed to answer.
Time to get up, to go to work, to finish what I did not finish yesterday and here I am on my computer!
You are good if you have read everything in 10 minutes only.
I looked at your pictures, I find you pretty, you look sexy.
So, Eve's outfit, why not, but for touching each other we will see later (or not)
A date like this would seem very sincere.
I am as much seduced by the personality of a girl as by her physique, and you seem to have both.
You will say that I killed you after a few orgasms.
Good night."
Then we talked tacitly: "I am curious to know if you talk as much about sex as you write.
– Well, then come to my house and find out.
– Today…?
– No lol but why not tomorrow?
– I have no free night before Sunday 10 pm (or 11 pm).
– Do not worry we'll see the next week then :)"
Then, she made the interaction last : a stay in Berlin for a week, a week with her parents during the holidays and then I guess she hesitated between flaking or not… I must say that I was hardcore with her: "I will try not to increase the number on the counter with a guy that is not up to it… Besides, if we end up meeting, why do you want this to happen absolutely at your place ? It is a mode of operation engraved in the rock?
– No, we can go to your place if you prefer.
– Neutral location not possible? Would you feel like wasting your time?
– Clearly.
– It has the merit of being clear. I have a small list of questions to ask you and I refrain from asking you now so I can get the general picture in person, including non-verbal communication. And if I could stop feeling like a virgin when I talk to you I'd feel better and it would be good for you."
So she finally came last night. We talked a lot around a glass of the cider she brought (I appreciated her politeness). She blushed a lot as soon as I began to talk about sex. So I talked about less sensitive topics like her marketing studies (I was sincerely interested in it) before going back to the subject of sex. For the anecdote, she could not formulate her preferred position so she drew it on an envelope. I laughed: she likes everything from behind (doggy style and sodomy) as long as she can masturbate at the same time.
About online seduction: she went on 5 dates, slept with 3 including another Fabrice after three dates (including one at the opera and one at the restaurant). She also met a younger guy who came directly to her place and fucked her while she did not like him, just because she was sex-starved. And finally, another with whom she went to have a drink before going to his place. She confessed to me that she had very few orgasms in her life (except masturbating).
When I saw her blushing because we were talking about sex, I teased her about it and then asked how she would react if I undressed… right now. She said she did not know. So I took my dick out, in front of her. To see what could happen. She did not know what to do. I asked her how she found my cock "I do not know it is a just dick… (skeptical face)… well, I confess, I'm excited and I want to suck it.
So, I let her touch it and then I fingered her against the wall before licking her on my bed. First orgasm. She sucked me to thank me. Then I licked her again and… second orgasm. Then I fucked her doggy style while she touched her own pussy… third orgasm. Finally, I quickly finished on all fours.
She had firm breasts, a lot of charm and nice eyes. But in all that, I must confess that what turns me on the most is novelty. The discovery of a new body even if it is a little less hot than the one of my girlfriend makes me get it hard… it's serious!
She lay in front of me on the bed to recover from her emotions, her head turned. She did not felt anything anymore when she left and suggested that we meet again but I am not very OK because although she is not ugly and sent me a text message on her way home to tell me that she was wet still all along the way, The Teacher would feel too betrayed. This morning by provocation, I sent "did you think to my cock tonight?
– it even was my first thought on waking!"
Otherwise, a little while ago, a little bitch on Adopte asked me "does it works your description on chicks? Some really read it until the end, is it not too long? Do you find some desperate women?" Pff, no comment. I found it almost as ridiculous as when I trolled an unfuckable chick on Tinder "hello little slut, wanna fuck?" and that she replied "no, no, I'm not a girl like that, let's go to the restaurant first".
May the God of the Game be with us!