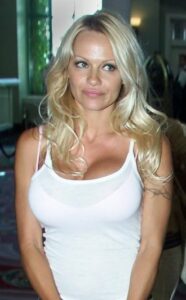 On April 1st, 2017, I fucked a girl… and it's not even a joke!
I arrived in Tours Thursday night and left Monday in the day. I went up to visit my grandmother for 3 days.
So, in order to combine business with pleasure, I gave myself a big challenge: to pick up a girl in 3 days in a city where I have neither social circle nor logistics. I told myself that if I succeeded, it would motivate the guys who will follow my training Cyprine: it does not matter if they are popular or if they live in colocation/with their parents, that would prove that it is always possible to enjoy a one night stand thanks to a good methodology!
It's Happn who helped me: I matched Friday morning with a MILF 38 years. A little brunette not bad for her age. She is an artist who works freelance and recently divorced. She knew what she wanted (my cock) so it was easy between us: I will put the full conversation in my training Cyprine.
From thread to needle, she invited me to her home the next day at 9 pm. We talked a little on her couch, while enjoying the white wine of Lorraine that she had bought for the occasion. It was good: I only drank two sips because I don't drink a lot of alcohol, but it was not bad!
Then she stuck to me, kissed me, climbed on my pelvis and we got warm. The two fingers that I slipped into her pussy motivated her to move to the next level. Around 10pm, she offered to go to her room to blow me. Then I licked her and she (literally) begged me to take her.
However, she did not have any more condoms at her… so, fortunately I never go out without ammunition, otherwise it would have really complicated things. Phew! I took her doggy style, Andromache and missionary. She enjoyed 5 or 6 times with me, so did not regret her libertine experience .
It was really a nice meeting because she is far from stupid. At 38, after a couple of 14 years with a guy, she is tired of depriving herself of sex. In addition, she was quite shy in her youth so during her wedding, was a little sorry for not having done enough naughty experiences in her life.
So, now, she saw her separation as a chance and decided to enjoy a week out of two, when she does not have custody of her daughter. The icing on the cake is that she says she prefers young guys: we can say that she is officially a cougar (whose main weapon of seduction is to embody a male fantasy).
Well, we will kill the myth: do not believe that I hit the spot right away. On Happn, I think I matched with 3 girls, 1 on Lovoo and a dozen on Tinder. However, I only fucked one: many got cold feet and then I still spent time with my little grandma.
Not having the right to make mistakes, I had to sort out the profiles quickly by eliminating ugly girls and those who "are looking for a serious relationship only". Then, among the receptive girls, I sexualized as much as possible to differentiate those who had the guts of those who had only the mouth.
There's another one, very sexy, that caught my attention on Tinder. But the problem is that she lives in Blois… at half-hour drive from my grandmother. Knowing that I have no car here, it was almost impossible to go… fuck !
Another (a 22-year-old female student) was horny, told me that my proposal was "very tempting", that she "would like to"… but as soon as it was a question of concretizing, she declared "I can not, I have to revise my courses". Navrant! Another one who will see where is her interest (to be well fucked) that when it will be too late (once old).
By sorting quickly and pushing the interactions to the maximum, we see what girls are worth it that we invest time and energy for them and also which ones are just big jokes ! This makes it possible not to bet too much on a bad horse (yes, I speak like that of the chicks because I am a stallion).
We could say that by trying to put the girl at ease, reassuring for hours, negotiating a date on her terms, she would be more likely to have sex… But the truth is, it does not work like that, believe me !!! It is better to impose your frame of alpha and sexual man from the outset if you want to get laid fast.
In short, I am very proud to have succeeded in my challenge by following the Cyprine method. Now it's your turn, do honor to your cock …
May the God of the Game be with you!