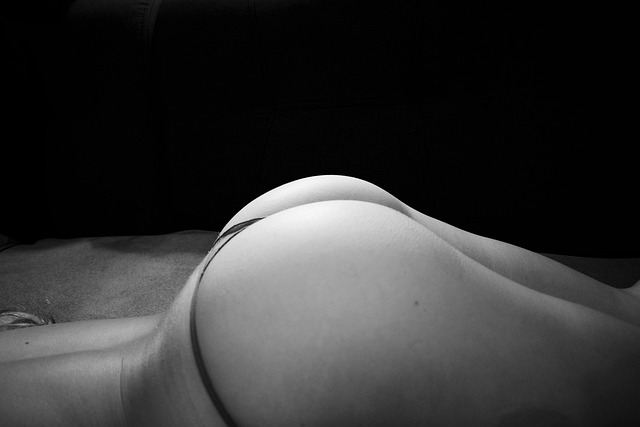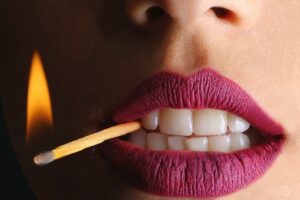 February 15, 2017,
I know I have not written for a long time. This is simply because a certain routine had settled in my relationship, in our sex life and in our threesomes. My work also weighed on me more and more, nibbling all my vital energy. But the Game God made me live an experience that woke me up and motivated me.
Last night, I went to celebrate Valentine's Day in a libertine club with The Teacher. It was crazy! I will tell you that. Try not to get hard (or wet) !!!
We started by going to the club's sauna, where we sat next to a couple. After two minutes, the blonde of the couple put her hand on the thigh of The Teacher. We then began to discuss. I know it may seem surprising if you have never been in this kind of place but it really happens like that, in libertine clubs.
You see a couple with whom you want to fuck, you approach and you propose to go fucking. It's as simple and that's what they did.
So we went out of the sauna and took a shower all four. The Teacher fiddled me while the blonde fiddled with her, while being penetrated by her boyfriend. The looks of two girls who plunged into mine: one had fingers in her pussy, the other the dick of her man. It was very sexy, very animal. The blonde stared at me in an indescribable way, as if she defied me with the look or as if she imagined it was my cock that was pounding her from behind.
Then, it started to go get crazy : we decided to go in a closed room but we forgot to close it. Or rather, it was closed but badly and several other couples have spotted our ride.
Fortunately, it was a couples night so there were no single men in heat. Still, we were joined by two other couples and it made the world. The atmosphere was hot but it only went up even more when we ended up fucking at eight, without exchanging our names, or anything.
I had nothing against, I was super excited, so I did not say anything. We just started fucking like that and that's it. Like in a kind of trance. It was truly a magical experience, I felt transported, as in another world. I admit to remembering everything and nothing at the same time, it's a very strange feeling. I see that there was a tall black and a hungry Arab, the blonde and her boyfriend, a couple of naughty BCBG… It's as if it had happened in a time bubble or a parallel dimension.
After a few hours we all got out of there and we did not talk. Out of the room, the couples made a little as if they did not know each other anymore. This orgy is officially the biggest one I participated in. It gave off a superb sexual energy.
In short, we did not come back home very late because I was working early the next day. I had an audit at 9am in a rather lost corner of Lyon.
Moreover, my job makes me unhappy, seriously. Since Christmas, I think only of how I am going to leave. But the thing is, if I quit, I will not get unemployment benefits. However, as I intend to launch my business (living of seduction) and I do not know if it will work, I would like to have this security.
My crazy project is to make a video training that will explain ALL the Game, supporting evidence. I would really like to leave a mark in this world of seduction that I have been around for almost 7 years.
But hey, I do not know if it's going to work. I could do what would be my idea of the best product in the world, people can not know. I'm not very good at marketing so I'm afraid they prefer to buy less complete stuff from less good coaches (sorry for them) but who know how to market themselves. In short, you have understood, I stress.
I'm stressed but I'm determined and my bosses piss me off. Like the other morning they planned an inventory (it's an auditory thing) at 7 o'clock in a scary place. I had to leave home at 5am! So, I decided to get fired.
But even that is not easy. Indeed, I'm not a bastard enough to make big shit in the files of customers, who themselves did not do anything to me. So, I do the minimum, I hold their account, I make the balance sheets and I go home at 6pm.
The problem is that even if I do like it, I'm always profitable! These bastards bosses have pressed me for several months like a crazy but since I've got up, I realize they do not fitr me. Which means that I always make them earn money even by being less exploited.
Seeing that it's not enough, I decided to improve my strategy to get fired. The only thing I can still kill is the behavior. Now, as soon as the secretary or a collaborator speaks to me badly, I send him or her to Hell. I'm tired of their bullshit, their obsessions, their mania, etc. There are colleagues I like but there are three who are really foolish.
I can see that the bosses do not understand what's going on. So, they wonder. Before, I took on myself, I made a polite smile and tried not to insult the maniacs. Now, I decided that I would make myself respected.
I will continue to do only the minimum in the office, not to penalize the customers while not being too much a slave. I will continue to speak badly to my "co-workers" when they stress me for nothing, mingle with what does not concern them,  or piss me off for details. I will continue to tell their four truths to my bosses when they abuse. I will continue until they have the good idea to kick me or offer me a conventional break.
It is true that a conventional break, it would be ideal, since I would have less notice. Anyway, the experience of last night motivated me for my project because it reminded me that the life of a pick-up artist can be extraordinary and my daily life isn't anymore.
About The Teacher, it's okay. She supports me in my project but, at the same time, she tries to make me think. And then, she always makes nervous attacks, from time to time, which always annoys me as much. So, I do not know how I see the future: this girl is great but breaks me a little too often the balls. However, I know I have a pretty low threshold of tolerance right now, so, would not any girlfriend piss me off ?
That's where I am. And then, I want to start a family and everything. It is not by kicking the girls off as soon as they are pains in the ass that I can build something stable, serious and durable. That's what I say to myself right now. But I will take stock. Everything in its time. I will make a decision when I see it more clearly. Besides, maybe the situation will settle itself in a few weeks?
See you soon and may the God of the Game be with you!