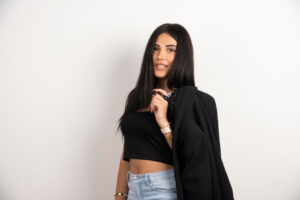 May 19th 2017,
Yesterday was a pretty profitable day, in terms of fuckcloses!
I started by receiving a visit from a 21-year-old beurette at six o'clock in the afternoon. I had approached her on Adopte the day before yesterday and we quickly realized that we lived in the same neighborhood. I was very clear about my intentions and she said "I have not fucked for 6 months, but I decided to stop waiting for love because I was too taken for an idiot and disappointed by men ".
Once at home, we went horizontal in five minutes. She knew what she wanted, had a pretty face and was really feminine so I fucked her despite her few extra pounds (for my taste). Do not believe that I fuck everything that moves, girls must be able to make me hard and it is not always a question of physics: for example, Tuesday night, I had an appointment with a girl in her thirties complexed who did not say on Adopteaguy that she was a bit fat and who, in addition to that, was not very feminine in her way of speaking, was afraid of sex and laughed all the time like a woodcock… so I told her asked to leave my place and I did not take care of her case (no interest for me)!
In short, I was not disappointed because the Arab girl who assumed herself asked me to take her "like a little dog" and told me many other crap that excited me like crazy.
When she left, she complimented me saying that I have "fairy fingers", that she had never been fingered so well as to make her cum several times in a row like that. I appreciated her outspokenness and the fact that the fuck was easy, without headache!
Then, my sex marathon continued at 8 pm: I had a date with a small 21 year old classy girl who came from Limonest just to see me in Lyon. She wanted to go for a glass of wine in a bar before deciding to spend the night at my house. Never mind, it allowed me to film another date for my training Cyprine!
Then she offered to go to my house to make pasta. Because she was cute, pretty hot and I wanted to fuck her… I said "OK". In fact, this girl had a skiing accident in February, and she still had a crutch even though she was feeling much better. Because of her immobilization, she separated from her boyfriend, had trouble going to class and had not fucked for several weeks.
While she cooked, I warmed her voluntarily then said "we will not do anything sexual for now, we will just eat, patience". So, I must admit that I ate with a hard cock and that we did not last long at the table.
We quickly went to bed to play a strip – card game. She lost so she hid under the comforter to remove her string already soaked.
So I lay down beside her, we kissed each other, I fingered her and she sucked me. She told me that she wanted my cock elsewhere than in her mouth and that I "fuck" her "hard" (I'm just quoting).
At first, as a missionary, I did not go very hard to get used to the sensation of her pussy, do not break her leg and especially not to come too fast… but the beautiful was impatient "handsome, you'll have to go stronger than that!" I started to go hard her and she said, "Go ahead, yes, like that, I'm your little dog …"
– So get on all fours.
– Gladly! "
In doggystyle, I found my famous power of cyprine and she orgasmed pretty hard. Then, she excited me with her sweet words "go now that I have my account, I want you to come…
– It will not be hard then, it will be enough for me to focus on your ass!"
Indeed, five minutes later, I ejaculated. Afterwards, I lay down and rested from the sleep of the righteous. Seriously, I do not know what they all had last night, wanting to play canines at all costs (the planets had to be aligned)… but the knight of the love juice has, I think, been up to the task!
May the God of the Game be with us!