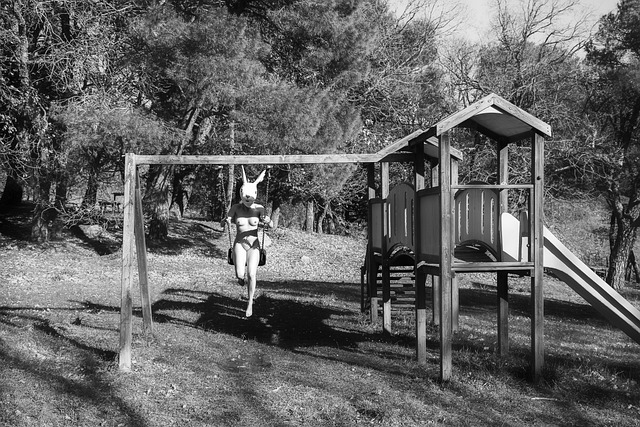 In this article I will talk about how it's going in a libertine club, how to dress for a libertine night and the difference between libertine club and swingers club.
I know that all of this can be scary and stressful, so I make a point of clarifying some points.
How is it going in a libertine club?
I have already told you here how it happens in a libertine club in Cap d'Agde. I also took the opportunity to talk to you about the inside of the libertine village (naturist village). I advise you to read this article because the operation of a swingers club in Cap d'Agde is not very different from that of a libertine club elsewhere in France.
And I told you here how is a libertine evening in a swingers club. I told you about a swing experience and a party where we brought a girl from Tinder to make a threesome in the libertine club. If I did it, why not you? I know it's a pretty common fantasy.
It's never easy to go as a single man to a libertine club. So, if you want to meet girls to accompany you in libertines clubs, you can convince your friends or flirt on libertine sites. To find libertines, I advise you rather applications like Tinder because on sites libertines, there are mostly couples (which does not mean that they are closed to the idea of ​​making a trio MMW).
If you feel like it, you can also read stories where I tell my first steps in the world of libertine parties.
My first libertine night is told in this article. Ahlala, how nervous I was about going to a libertine club for the first time!
I am also talking about my first evening "side-to-side" in a libertine club. We went smoothly at first and preferred to fuck next to another couple.
I also spent a pretty cool libertine foam party at a libertine club in Lyon. Playing and fucking in the foam, it was really nice.
To finish this part, if you want to know a little more about libertine practices, I refer you on this page. It is true that one could easily get lost between candaulism, swinging, mixing, side-by-sideism, exhibitionism, fetishism, BDSM, etc. So, I made you a little dictionary of libertinage.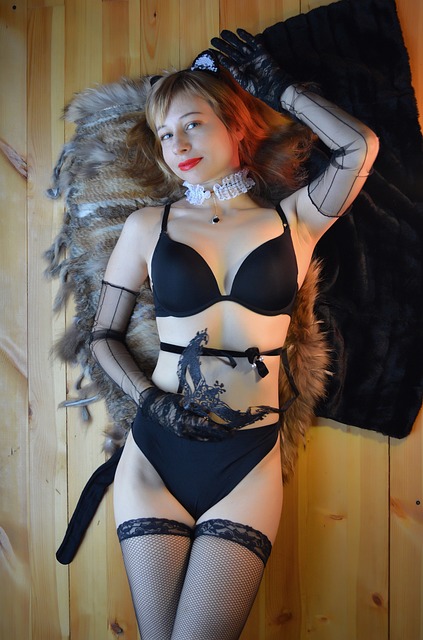 It is not mandatory that a libertine wears a mask.
How to dress for a libertine night in a libertine club or a swingers club?
The libertine clubs that are saunas
There are many libertine clubs that are in fact saunas with jacuzzi and steam room. In any case in Lyon, there are several.
When you get there, you undress and put on a towel around your waist. The towel and possibly a sarong for girls are given to you at the entrance when you pay.
It is normal that this outfit is imposed because it is super hot and wet. You have no interest in killing your clothes anyway.
In this type of libertine club, the clothes that you wear when arriving at the libertine party do not really matter since you remove them after a few minutes to walk almost naked there. It's just about not looking too bad at the entrance.
For the price everything depends on your age: in the "young parties", if you are under thirty, you will pay less (30€). Girls alone do not usually pay. As for single men, it's expensive. Sometimes more than €70 ! The couples, in the normal evenings, as for them, must prepare to pay about €50.
The libertine clubs dressed
There are also clubs where people are dressed. In this case, you must be class if you are a man. Women can afford to let go and dress in a rather outrageous or vulgar way, but men are selected on their class.
I advise men to go in shirt with either class jeans or pants class (but not too difficult to remove anyway).
Girls, meanwhile, can afford more extravagant outfits. A very sexy neckline dress would be almost "soft" in this kind of place. But hide everything under a coat that you'll leave in the cloakroom!
There are also theme parties, in which case your accomplice should dress accordingly. It is always necessary to adapt to the themes of evenings, but it generally concerns more women than men. Moreover, sometimes, to reward the girls who really play the game, we make them reductions!
To find out what theme is where, you should go to the websites of libertine clubs in your area or those where you want to go and find out. Some days there are special parties, and you'd better know where you're going. You may not want to take your girlfriend to a gang-bang party, for example.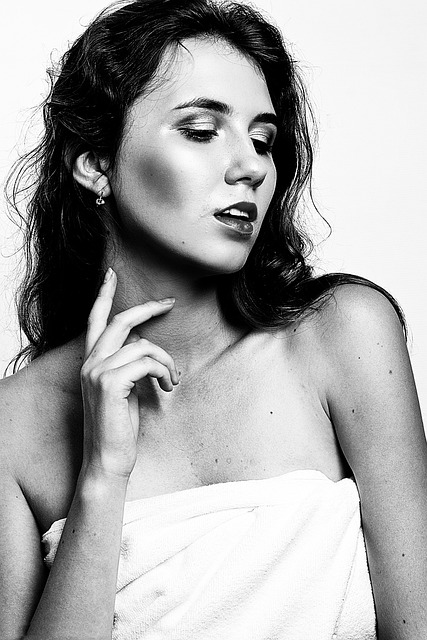 What is the difference between a libertine club and a swinger club?
Swinging is a form of libertinage. Just like BDSM, for example.
There are swingers clubs for swinger or BDSM vocation, we will talk about swingers clubs or BDSM clubs. It's that simple.
As a result, a swinger club is in fact a libertine club, where we mainly practice swinging.
Sometimes a libertine club can be a swinger club some nights of the week, a BDSM club or a gay club on other days. Inquire !
Note that libertine clubs are generally open during the day. It's cheaper to get there most of the time and there are different people. Libertinism is not only reserved for night birds!
Bye bye, friends !