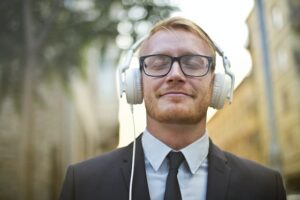 He got a date on the Internet.
Scenario 1: The galley of the pickup
He comes a little early. Stressed, it is obvious: he is impatient. And he apprehends.
However, she comes after the appointed time. She vaguely apologizes "sorry I'm a bit late."
He is quick to get up to kiss her on the cheek (without the hug) and says "it doesn't matter" many times so he makes sure she doesn't take him for an asshole.
There he sat in front of a pure beauty. He did not think she really would come to the date. He can not believe she is even got dressed pretty for the special occasion. Would he have a chance?
She orders a glass of wine and continue "I cannot stay long I have to go to comfort a friend who had just broken up with her boyfriend."
He stresses, he says to himself he'll have to take the high road to impress her and make her want to meet up again.
His minutes are counted, the phone will ring.
"So what do you do for a living" Fuck, he realizes that it's a little shit as a question. After she answered, he continued, "do you love to travel? " Oh yes, that's good, the travel. He read it on ADS.
Twenty minutes of winded conversations ensue, then her phone sounds and she smiles. She offers to pay her drink but he pays for her. She leaves officially to join her friend. "Sorry
– It's nothing. See you next week?
– Maybe, I tell you"
He never got a second date. He simply lost sight of the essential. He forgot the essential component of a good game: fun.
He will type on google "how to make a success of my first date? "; "How to have an interesting conversation? "; "How to seduce her? ; "How to make her want me? "; "How to see her again after a date? "
He'll find the answers to his questions about Diary of a French PUA.
Scenario 2: The casual player
He comes five minutes late. Normal, he fucked another girl the day before and he is tired. She still turns up after him. She apologizes, he replies that he was late too, so it's okay! She feels comfortable this way.
He gives her a kiss on the cheek, she turns her head waiting for a second kiss, he teases her "ah but you want one second kiss? "And he kisses her a little closer to the lips. He set arm around her shoulders to greet her. She appreciates his body language.
He tells her to sit where she wants. She puts herself in front of him, with the thighs that time from time temp to caress his legs. He asks her what she wants to drink, calls the waiter to order both drinks.
He makes her talk. He casually give her occasions to sexualize. Then he says she has a dirty mind. That's it, it's fun, she accepts the frame like what it is sexualized between them, he teases her, it's fluid. It is comfortable, she speaks.
She is very cute and she do not look stupid. Quite apart and open-minded. That's why he gives her some of his time in a bar.
He teases her, she gives him a pat on the shoulder. He asks how she will be forgiven for having sexual assaulted him, she says she has lots of ideas with stars in her eyes.
Drinks happen. They clink glasses. A spark circulates them at the moment of the contact of the two glasses. A shiver routes. It is sexual energy. He acknowledged: he likes and knows how to play with tension. He masters his subject. He is comfortable when other guys would be uncomfortable. He has a good game.
After a while she strums on her phone. He can see from the corner of his eye she told her friend, "it's good he is nice." He grabs her hand like to see her ring or something and stroked a little. She sees through his game but pretend to not. It amuses them both to flirt like that.
He is never short on fun conversation topics and is distributed foolproof. A man with such a sexy humor makes her feel like she's dreaming. She believes she is in a TV show.
He goes to the bathroom. Once back, after of course washed and dried his hands, he put one on her shoulder. She sat turns around, a little surprised. He looks like saying something stupid to her ear and kissed her. She gets off! He stops the kiss "enough, you've enough jumped on me like that;)"
She giggles of nervousness and says she did not expect it … they speak a little and take advantage of it to slip into the conversation that he doesn't live very far from the bar. He has a cute cat, surely she would love to meet it. He offers to introduce them. She's OK. They walk hand in hand to his house. In the hall, there, he pushes her against a wall and warms her like a master of foreplays.
Then arrived home, she laughs because there is no cat. And he makes fun of her gently to have truly believed him, saying that it is the most fucked up excuse in the world. He continues casually to warm her and they fuck. She did not even want to resist because she's flooded. He has already put on a condom by giving her a cunnilingus. The best oral sex of her life.
She enjoyed it o much that she recommends him to her friends and they make a threesome the next week.
Congratulations!