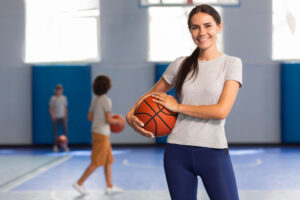 May 22, 2017,
Thursday morning, I started to flirt a girl on Adopte. Sunday night, she was on all fours on my bed getting her hair pulled. But let's take the story from the beginning.
That morning, I did not want any headache, so I wrote her directly "I simply propose that we meet up, and why not venture to sleep together if the urge takes us, without any other thought or outlet.
– I recognize that the words and sincerity on your profile make you really attractive. So I accept your proposal. I really want to meet you."
To maintain the flame from Thursday to Sunday, we sent a few messages (about one a day) but really, nothing crazy: "I am a sports teacher . And you, a penguin hunter?
– I think I would have been much more motivated if I had a teacher like you. Yes, but I release them after.
– Some tell me that they run to please me. So if you release them, you're nice.
– It's not running that you inspire me 😉 Yes, no doubt. And you, are you nice?
– Well, what do you think? 😉 Yes I am someone nice but with some character.
– You'll see Sunday night, but it's sporty. Yes of course, for me nice does not mean pigeon 😉
– I'll see then. I do not like pigeons, in every sense of the word.
– Yes, we must keep some mystery. I do not have anything against the birds, except their shits.
– Yes, the mystery attracts and arouses curiosity. The birds in general do not bother me but I find the pigeons proud and I do not appreciate when they fly 2cm away from my head.
– I hope it will not bother you that I am at 2cm from your head.
– I think your company will be nicer."
Yesterday evening, so arrived at my place a great sports teacher (she put me 10cm in the sight), in her thirties, very pretty with green eyes. For my part, I had slept just 4 hours and I had fucked with La Prof all the afternoon so I did not have enough energy to be impressed.
Strangely, after a few minutes, it's even she who told me "it's weird, I'm a little intimidated" while sipping a glass of wine sitting on my bed (that must be that, the power of a good body language).
I understood that the girl felt the sexual tension in the air and that it disturbed her so I wanted to intensify the phenomenon.
I began to caress her while doing a fairly neutral conversation. Then, I tipped her on the back and I licked/fingered her. So, I led her to orgasm at least twice…
To thank me, she got up, fucked me and gobbled my dick. I'm not kidding, she licks everything she finds and sucks really well, it's a real little greedy! She even swallowed my descendants! Right after, I remembered that I did not know her name and asked her (that's it to be a polite boy). She said it to me and I forgot it immediately… I'm not kidding!
At that moment, considering my state of fatigue, I knew that it would be very difficult to get hard again even if I was very motivated for the penetration. So, I saved time by making her come again with my mouth and my fingers.
Finally, the God of the Game allowed me to have a new erection and I took her doggy style. On the other hand, impossible to ejaculate… suddenly, after a while, we stopped because I was tired.
I admit that this sex marathon was exhausting and quite painful for my body. But I remain motivated because it is for the good cause! I do not want to disappoint the God of the Game so close to the goal… thanks to him, I reached the monthly record of proven fuckcloses of Snipe (the best PUA in France so far): 11 fuckcloses in a month (without being a sex bomb, neither rich nor famous, without going into a libertine club, without paying the girls or having planned it a hundred years in advance, etc.)
It's already huge, if I had been told that I would get there when I was a teenager and in the sexual misery… I probably would not have believed it.
May the God of the Game be with you!